How To Make Anything Into a Camera
Course Code: 21SCEPV00001
Dates: April 24 - May 2, 2021
Meets: Sa and Su from 10:00 AM to 2:00 PM EST
Location: Online Zoom Classroom
Spring Tuition: $485
This course guides students interested in building or deepening a do-it-yourself analog photography practice from home. With an emphasis on the relationship between camera-making and image formation, we explore the history and practice of pinhole photography and the camera obscura. Over two weekends, each student builds a working camera out of anything from a household object to an item of personal significance and leaves the course with that handmade camera, images, and a deeper understanding of the fundamental nature of photography and human vision. This class is limited to 12 students.
Prerequisite: Open to All Skill Levels: Students ranging from beginner to experienced will be successful in classes.
Note: Students will need to purchase or have ready materials for the first day of class. Please refer to the Class Prep information. If you have any questions, please reach out to us at [email protected]
Courses are subject to minimum enrollment. Please register early, within five days of the start-date, to reduce the likelihood of course cancellation and to ensure you receive all course-related materials in time to prepare for class.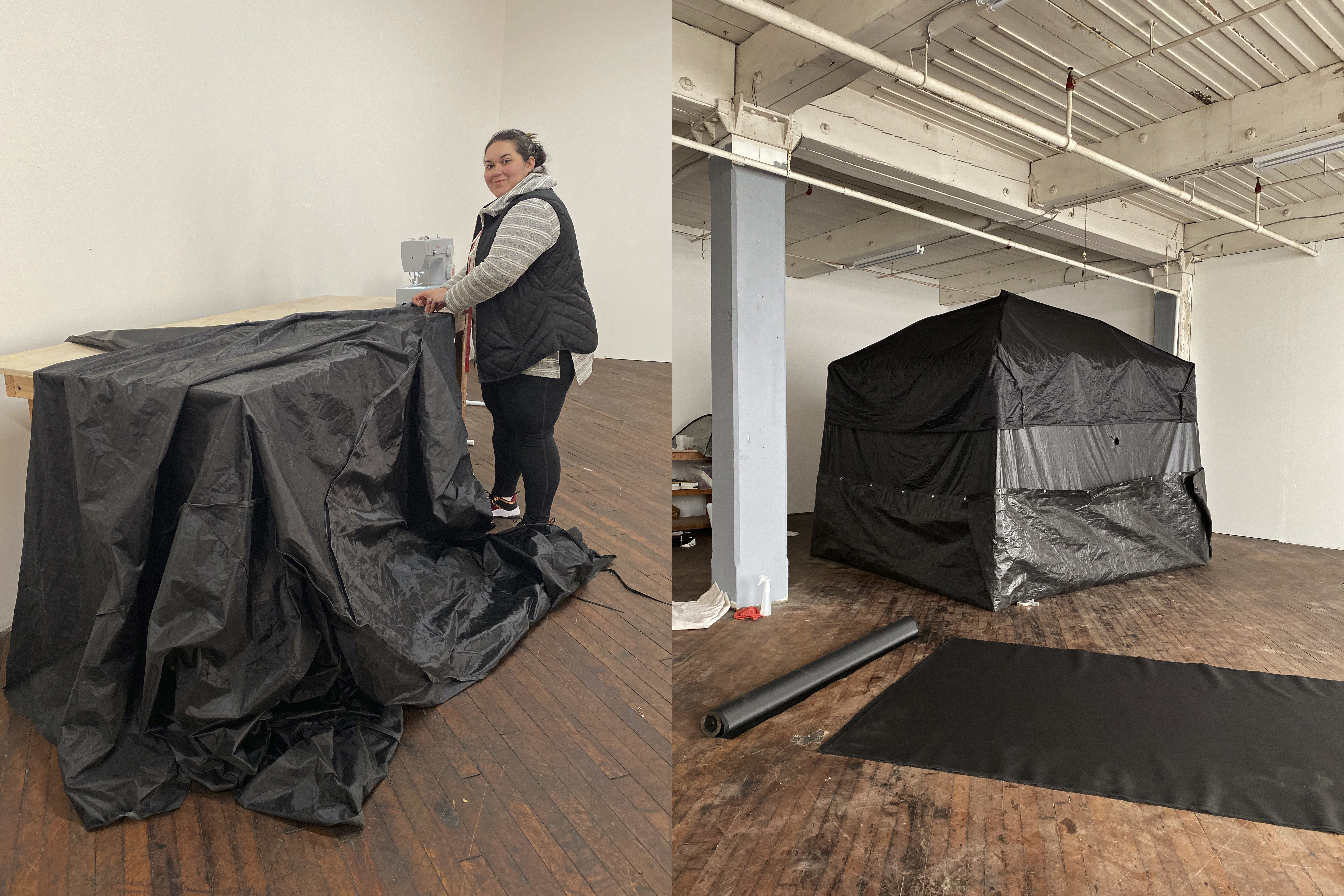 Image: Liz Sales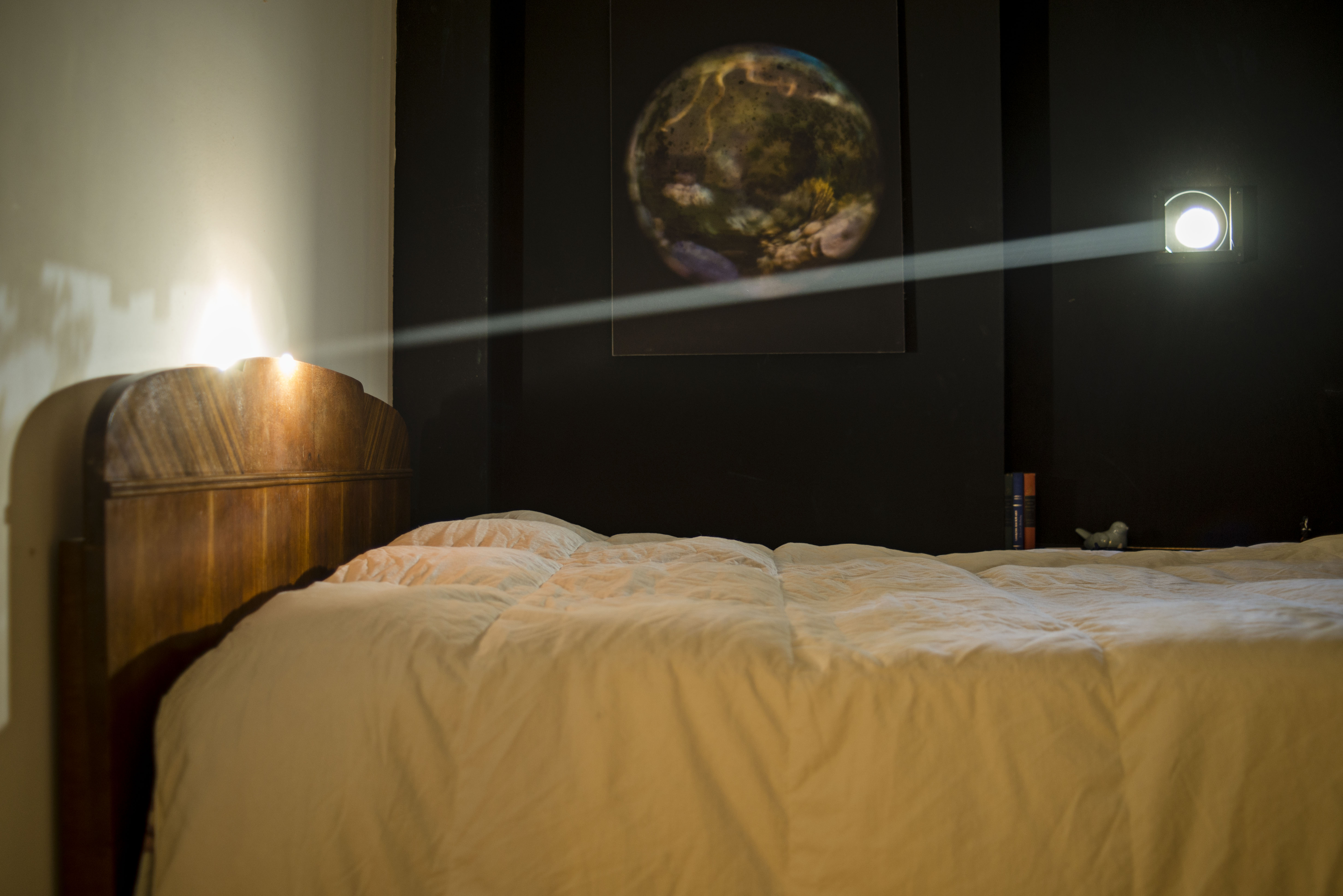 Image: Liz Sales, Images from the series, "The Weather Inside," a bedroom camera obscura
| Date | Day | Time | Location |
| --- | --- | --- | --- |
| 04/24/2021 | Saturday | 10 AM to 2 PM | Online Zoom Classroom |
| 04/25/2021 | Sunday | 10 AM to 2 PM | Online Zoom Classroom |
| 05/01/2021 | Saturday | 10 AM to 2 PM | Online Zoom Classroom |
| 05/02/2021 | Sunday | 10 AM to 2 PM | Online Zoom Classroom |
Required supplies: A box that can be closed (coffee tin; cigar box; etc.). An 8.5"" x 11"" sheet of white paper. A 8.5"" x 11"" piece of cardstock. A pair of sharp scissors. A pen or pencil. One roll of dark-colored, heavy-duty tape such as gaffer tape, electrical tape, or duct tape. One roll of painter's tape. Cardboard or contractor bags (enough to cover all of the windows in the room you will be working in). A ruler. A small piece of tinfoil. Any size sewing needle. Recommended additional supplies: An SLR camera with any film or a DSLR camera with any size memory card. A plastic body cap (designed to fit your camera).