Explorations in Color Photography
Course Code: 21SCEPS111
Dates: May 5 - July 7, 2021
Meets: W from 10:00 AM to 1:00 PM EST
Location: Online Zoom Classroom
Spring Tuition: $780
Color is a powerful component of your creative toolbox. In this online course, participants delve into technical and creative aspects of color photography. Topics include optimum camera settings, white balance, color temperature, Lightroom's Develop module, and an introduction to Photoshop. Class critiques explore how color not only conveys emotion, but also emphasizes subject matter and highlights unique perspectives. Participants build a body of work as they challenge themselves to take their photographic skills to the next level.
Prerequisite: Intermediate: You are familiar with a camera, whether film or digital. You understand aperture, shutter speed, exposure, white balance, histograms, and how to control focus. You are comfortable editing and processing your images. You may want to learn how to utilize your camera in a more thoughtful and articulate way, or learn more about lighting or how to utilize theoretical concepts in relation to your portfolio of work.
Note: Students should be familiar with the Adobe Lightroom Library module. Students will need to have Adobe Lightroom Classic and Photoshop software for this course.
Courses are subject to minimum enrollment. Please register early, within five days of the start-date, to reduce the likelihood of course cancellation and to ensure you receive all course-related materials in time to prepare for class.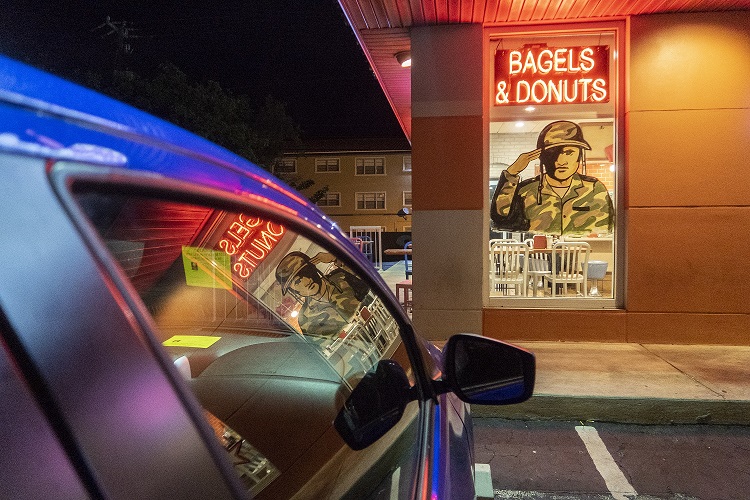 Image: Christine Callahan
| Date | Day | Time | Location |
| --- | --- | --- | --- |
| 05/05/2021 | Wednesday | 10 AM to 1 PM | Online Zoom Classroom |
| 05/12/2021 | Wednesday | 10 AM to 1 PM | Online Zoom Classroom |
| 05/19/2021 | Wednesday | 10 AM to 1 PM | Online Zoom Classroom |
| 05/26/2021 | Wednesday | 10 AM to 1 PM | Online Zoom Classroom |
| 06/02/2021 | Wednesday | 10 AM to 1 PM | Online Zoom Classroom |
| 06/09/2021 | Wednesday | 10 AM to 1 PM | Online Zoom Classroom |
| 06/16/2021 | Wednesday | 10 AM to 1 PM | Online Zoom Classroom |
| 06/23/2021 | Wednesday | 10 AM to 1 PM | Online Zoom Classroom |
| 06/30/2021 | Wednesday | 10 AM to 1 PM | Online Zoom Classroom |
| 07/07/2021 | Wednesday | 10 AM to 1 PM | Online Zoom Classroom |