ICP Mentorship with Jade Doskow
Course Code: 22WCEME011
Dates: January 18 - April 4, 2022
Location: Online Zoom Classroom
Winter Tuition: $3,650
There are 5 openings remaining at this time.
Winter Term Mentorship: January 18 - April 4, 2022
Registration deadline: January 11, 2022
Students receive individualized attention and guidance about their creative and artistic photographic practice through ten hours of one-on-one meeting time with an ICP mentor.
Students register for mentorship hours, and then meet their mentor online to review their current portfolio; mentors assess student's current photographic strengths, identify growth opportunities, and help students to choose Continuing Education (CE) courses which will help them to become stronger visual storytellers.
Subsequent meetings, which will be set-up between the student and the mentor throughout the term, include goal setting and feedback about current student work and projects. Upon conclusion of the mentorship hours, students will have gained an increased awareness about their own photographic and artistic practice, set goals for future personal and technical growth, and will benefit from the career expertise of their mentor.
New York-based architectural and landscape photographer Jade Doskow is known for her rigorously composed and eerily poetic images that examine the intersection of people, architecture, nature, and time. Doskow is best-known for her work Lost Utopias, Freshkills, and Red Hook. Doskow holds a BA from New York University's Gallatin School and an MFA from the School of Visual Arts. She is the subject of the 2021 documentary Jade Doskow: Photographer of Lost Utopias; the film's New York premiere will be at the International Center of Photography in October 2021. Doskow was one of 50 women featured in the award-winning 2018 publication 50 Contemporary Women Artists from 1960 to the Present. Throughout her work, a sense of timeless monumentality in justaposition to modern details highlights surreal aspects of the contemporary cityscape. Doskow's photographs have been featured in the New York Times, Aperture, Photograph, Architect, Wired, Musée Mag, Smithsonian, Slate, and Newsweek Japan, among others. Doskow is on the faculty of the International Center of Photography and the City University of New York. She is represented by Tracey Morgan Gallery in Asheville, NC. Doskow is the Photographer-in-Residence of Freshkills Park, New York City.
Tuition: $3650.
Tuition is non-refundable and includes 10-hours of mentorship and a free CE course of your choice from the winter term schedule. Students must register for the course within the winter term; registration is not transferable to any other term.
ICP members at the Focus, Aperture, Photographer's Circle, Visionary Circle, and Director's Circle levels are eligible to receive a $600 discount! Contact [email protected] to learn more.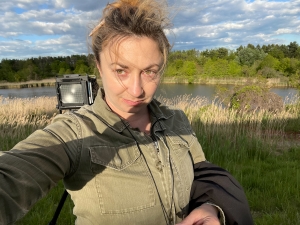 Jade Doskow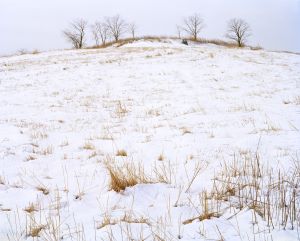 Image: Jade Doskow
| | |
| --- | --- |
| Fee: | $3,650.00 |
| Hours: | 10.00 |