ICP Mentorship with Juan Orrantia
Course Code: 22MCEME014
Dates: July 6 - August 13, 2022
Location: Online Zoom Classroom
Course Tuition: $3,650
There are 2 openings remaining at this time.
Summer Term Mentorship: July 6 - August 13, 2022
Summer Registration Deadline: June 29, 2022
Fall Term Mentorship: August 31 - December 21, 2002
Fall Registration Deadline: August 24, 2022
Students receive individualized attention and guidance about their creative and artistic photographic practice through ten hours of one-on-one meeting time with an ICP mentor.
Students register for mentorship hours, and then meet their mentor online to review their current portfolio; mentors assess student's current photographic strengths, identify growth opportunities, and help students to choose Continuing Education (CE) courses which will help them to become stronger visual storytellers.
Subsequent meetings, which will be set-up between the student and the mentor throughout the term, include goal setting and feedback about current student work and projects. Upon conclusion of the mentorship hours, students will have gained an increased awareness about their own photographic and artistic practice, set goals for future personal and technical growth, and will benefit from the career expertise of their mentor.
Juan Orrantia approaches photographic practice as a reflexive interrogation of histories and experiences of looking and being seen. Working through color, appropriation, mixed media and the photobook, his work builds on photography's limits and possibilities, as strategies for unsettling canons and representations. After receiving the Fiebre Dummy Award he published Like Stains of Red Dirt (Dalpine, 2020), and A Machete Pelao will soon be published by the Centro de Fotografia de Montevideo—Latin American Photobook Award. Self-published books are in collections of the Smithsonian Museum of African Art Library, Biblioteca de Arte Fundação Calouste Gulbenkian, and The Ginsberg Center for the Book, and Is ThisTomorrow, a collective experimental publication was shortlisted for the Photobook Awards Arles (2019). He has been awarded grants from the Smithsonian Institution, The Tierney Fellowship, and various fellowships and residencies. Reviews of his work have appeared in Aperture, Nearest Truth, British Journal of Photography, and Africa is a Country, among others.
Juan was born in Colombia and lives in Johannesburg, South Africa, lecturing at various universities and photo institutions. He holds an MFA in Photography from Hartford Art School and a Phd in Anthroplogy. For more information, please see Juan Orrantia's website.
Tuition: $3650. Tuition is non-refundable and includes 10-hours of mentorship and a free CE course of your choice from the same term schedule. Students must register for the course within the same term as the mentorship; registration is not transferable to any other term.
ICP members at the Focus, Aperture, Photographer's Circle, Visionary Circle, and Director's Circle levels are eligible to receive a $600 discount! Contact [email protected] to learn more.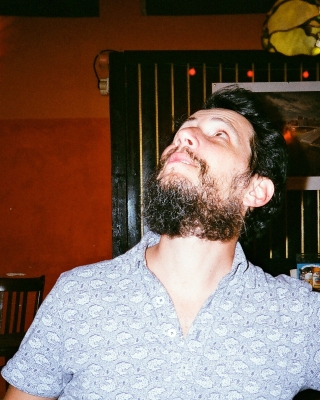 Juan Orrantia
Image: Juan Orrantia, Garden #3 (from Like Stains of Red Dirt)
| | |
| --- | --- |
| Fee: | $3,650.00 |
| Hours: | 10.00 |