Lighting I: The Essentials
Course Code: 22FCELI136B
Dates: October 15-22, 2022
Meets: Sa, Su from 10:00 AM to 5:00 PM and Sa from 10:00 AM to 1:00 PM ET
Location: ICP (84 Ludlow Street)
Course Tuition: $515
This introductory course provides an overview of the essential principles, techniques, and tools for lighting in a studio situation. Demonstrations take place in the studio, exploring the primary lighting techniques using continuous and professional strobe lighting equipment and light modifiers. Through hands-on practice, participants will learn and understand the importance of direction and quality of light and how to use a light meter to measure the exposure to achieve consistent creative results.
Course Level / Prerequisite: Intermediate: You are familiar with a camera, whether film or digital. You understand aperture, shutter speed, exposure, white balance, histograms, and how to control focus. You are comfortable editing and processing your images. You may want to learn how to utilize your camera in a more thoughtful and articulate way, or learn more about lighting or how to utilize theoretical concepts in relation to your portfolio of work.
Courses are subject to minimum enrollment. In order to comply with ICP's COVID-19 Safety Guidelines and Policies, registration for this course will close two days prior to the start date of the course.
Please be sure to read and understand ICP's COVID-19 Policies before registering for in-person courses. Students attending in-person courses will be required to complete ICP's online Daily Health Screening, sent daily by email, prior to entering the ICP school.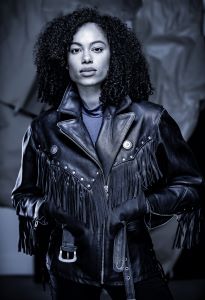 Image: Robert Meyer, Fall 2022 Lighting Faculty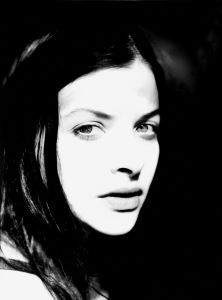 Image: Janusz Kawa, Fall 2022 Lighting Faculty
| Date | Day | Time | Location |
| --- | --- | --- | --- |
| 10/15/2022 | Saturday | 10 AM to 5 PM | ICP (84 Ludlow Street) |
| 10/16/2022 | Sunday | 10 AM to 5 PM | ICP (84 Ludlow Street) |
| 10/22/2022 | Saturday | 10 AM to 1 PM | ICP (84 Ludlow Street) |
For the first day of class please bring your camera, lens or lenses, and any other equipment you plan to use during this workshop. In preparation for this class you should review your camera manual, and be aware that if your camera does not have a sync socket you will need to get a hot-shoe adapter that will allow you to plug the strobe sync cord into your camera. We will start every class by reviewing and critiquing your previous work along with the assignments done during the class. For the first class, please bring a few samples of the best work you have done, preferably as digital files and be prepared to explain your goals for the course and your photography.