Digital Negatives and Platinum/Palladium Printing
Course Code: 22FCEAP203
Dates: October 8-16, 2022
Meets: Sa and Su from 10:00 AM to 5:00 PM ET
Location: ICP (84 Ludlow Street)
Course Tuition: $810
In this hands on workshop, students delve into the fundamentals of creating digital negatives, as well as the finer points of producing handcrafted platinum-palladium prints. Participants learn how to make enlarged digital negatives from digital files or scanned film negatives and successful platinum-palladium prints. The workshop covers various creative options, such as gold toning, selective glycerin development and more.
Course Level / Prerequisite: Intermediate: You are familiar with a camera, whether film or digital. You understand aperture, shutter speed, exposure, and how to control focus. You are comfortable editing and processing your images. You may want to learn how to utilize your camera in a more thoughtful and articulate way, or how to utilize theoretical concepts in relation to your portfolio of work.
Courses are subject to minimum enrollment. In order to comply with ICP's COVID-19 Safety Guidelines and Policies, registration for this course will close two days prior to the start date of the course.
Please be sure to read and understand ICP's COVID-19 Policies before registering for in-person courses. Students attending in-person courses will be required to complete ICP's online Daily Health Screening, sent daily by email, prior to entering the ICP school.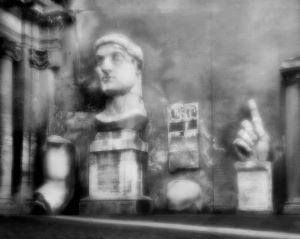 Image: Tricia Rosenkilde
Fee Breakdown
| Category | Description | Amount |
| --- | --- | --- |
| Course Fee (Basic) | Course Tuition | $ 750.00 |
| Mandatory Fee | Material Fee | $ 60.00 |
| Date | Day | Time | Location |
| --- | --- | --- | --- |
| 10/08/2022 | Saturday | 10 AM to 5 PM | ICP (84 Ludlow Street) |
| 10/09/2022 | Sunday | 10 AM to 5 PM | ICP (84 Ludlow Street) |
| 10/15/2022 | Saturday | 10 AM to 5 PM | ICP (84 Ludlow Street) |
| 10/16/2022 | Sunday | 10 AM to 5 PM | ICP (84 Ludlow Street) |
Students will need to have hi res jpegs or RAW digital image files preferably in color, a portable hard drive, paper (specific info will be provided closer to the course), clear letter sized sleeves for storing negatives. Students are also welcome to bring original negatives in color or black and white in any format to scan and work from.