Yoga for Photographers: Photography and Mindfulness
Course Code: 21MCEYG005
Dates: July 30, 2021
Meets: F from 9:00 AM to 11:00 AM ET
Location: Online Zoom Classroom
Summer Tuition: $65
In this course, students learn the connection between photography and mindfulness through the photographic works of Frederick Sommer, Minor White, Elena Volkova, and Jill Fannon, who were guided by a variety of intellectual, spiritual, and philosophical theories. In our yoga practice, we explore extension postures, which are poses that maximize vertebral space and elongate the spine. In Hatha Yoga, the spine is said to be the inner doorway to our highest self. Extension postures help to "stir up" the energy around the spine and lock it in place; awaken our highest, deeper, true self; and access our intuition. We also explore yogic breathwork techniques such as Alternate Nostril Breathing to calm the nervous system.
If you would like to register for all four Yoga for Photographers Series courses please use this link to recieve a discount:
Note: All camera formats are welcome. Students should also have a yoga mat or towel, a bottle of water, and a quiet place practice yoga. Students need to complete a standard yoga waiver form prior to the start of class.
Prerequisite: Open to All Skill Levels: Students ranging from beginner to experienced will be successful in classes.
Courses are subject to minimum enrollment. Please register early, within five days of the start-date, to reduce the likelihood of course cancellation and to ensure you receive all course-related materials in time to prepare for class.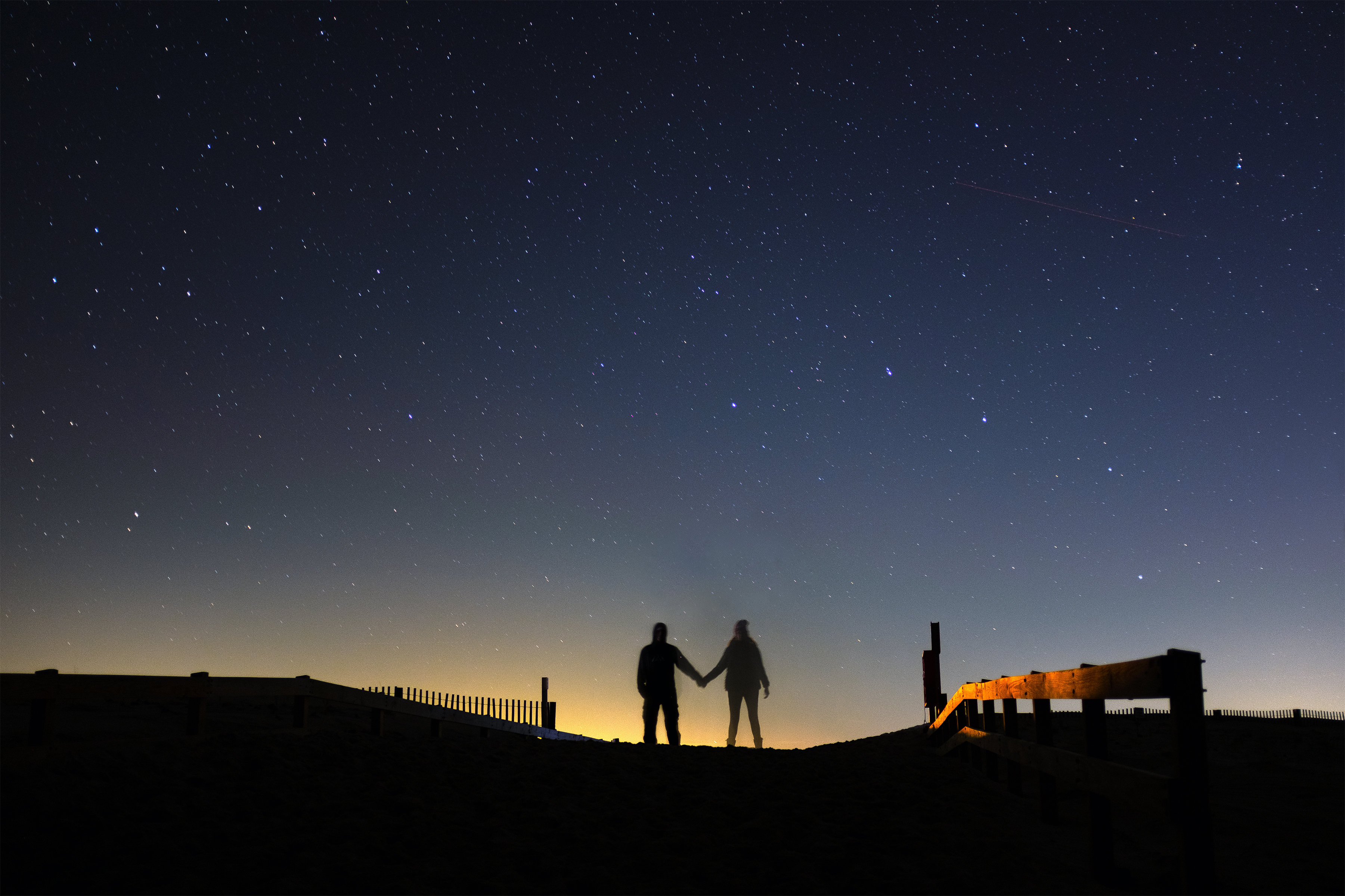 Image: E. Brady Robinson, Assateague at Night, 2020
How to prepare for yoga practice: It is recommended that students have a yoga mat, water bottle and loose fitting clothes/yoga tights. Create an environment free of distractions. Yoga requires a tremendous amount of focus and concentration to progress in the poses and avoid injury. Come to class on an empty stomach - avoid eating 1-2 hours prior to class. Drink a lot of water, stay hydrated. Don't "muscle" into a pose, honor your body and what feels good. Please inform your instructor of any injuries or areas of tightness so modifications can be given. Be patient, have an open mind and practice. Please make sure to sign the yoga waiver and return it to [email protected] prior to the first session.