Lightroom 4 and Capture One - Advanced Digital Workflow
Course Code: 21SCELR300
Dates: April 7 - May 5, 2021
Meets: W from 1:00 PM to 4:00 PM EST
Location: Online Zoom Classroom
Spring Tuition: $615
This course is for students with a working knowledge of digital photography. This is an advanced course exploring the professional use of Capture One and Adobe Lightroom. Students will examine these powerful and essential modern software systems from capture through output, gaining new control over their images and the use of advanced tonal and color adjustments. They will also develop new skills in output, asset management, and tethered capture—making new workflow possibilities faster and more intuitive, and thus maximizing all that these modern workflows have to offer. This course is limited to 12 students.
Prerequisite: Advanced Lightroom: You are proficient in Lightroom. You are completely comfortable with image input and output. You have a solid portfolio of images.
Note: A Digital SLR or Mirrorless camera is suitable for this course. Adobe Lightroom software are required for this course.
Courses are subject to minimum enrollment. Please register early, within five days of the start-date, to reduce the likelihood of course cancellation and to ensure you receive all course-related materials in time to prepare for class.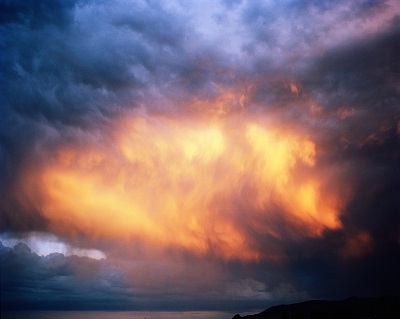 Image: Ports Bishop, Cloud
| Date | Day | Time | Location |
| --- | --- | --- | --- |
| 04/07/2021 | Wednesday | 1 PM to 4 PM | Online Zoom Classroom |
| 04/14/2021 | Wednesday | 1 PM to 4 PM | Online Zoom Classroom |
| 04/21/2021 | Wednesday | 1 PM to 4 PM | Online Zoom Classroom |
| 04/28/2021 | Wednesday | 1 PM to 4 PM | Online Zoom Classroom |
| 05/05/2021 | Wednesday | 1 PM to 4 PM | Online Zoom Classroom |