Completing Your Personal Project (Online)
Course Code: 23FCEPV305V
Dates: November 7 - December 19, 2023
Meets: Tu from 10:00 AM to 1:00 PM ET
Location: Online Zoom Classroom
Course Tuition: $660
Sorry, we are no longer accepting registrations for this course. Please contact our office to find out if it will be rescheduled, or if alternative classes are available.
Completing a body of work is as thrilling as it is daunting. This course provides the push you need to wrap up a body of work via precise and pragmatic counsel. We examine everything required for your work to shine: its precise positioning, possible titles, fine editing, and optimal sequencing, as well as the pertinent artist and project statements. Participants develop an awareness about their work as they discover insightful strategies to bring it out into the world with both confidence and a sense of closure. We also discuss presentation, distribution, publication, and exhibition goals.
Course Level / Prerequisite: Advanced: You are comfortable with your camera, whether film or digital, and with your photographic practice. You have already produced or are working on a body of work. You are proficient in Adobe applications such as Photoshop, Lightroom, Premiere, et cetera. You understand printing or portfolio revision processes. You may be seeking ways to strengthen your work through sequencing, theoretical readings, and group critiques.
Courses are subject to minimum enrollment. Please register early, within five days of the start-date, to reduce the likelihood of course cancellation and to ensure you receive all course-related materials in time to prepare for class.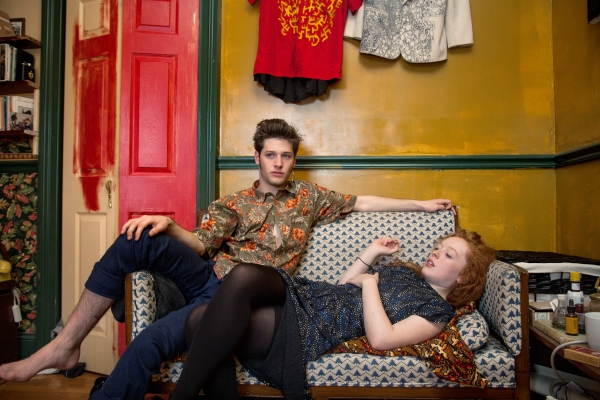 Image: Martine Fougeron
| Date | Day | Time | Location |
| --- | --- | --- | --- |
| 11/07/2023 | Tuesday | 10 AM to 1 PM | Online Zoom Classroom |
| 11/14/2023 | Tuesday | 10 AM to 1 PM | Online Zoom Classroom |
| 11/21/2023 | Tuesday | 10 AM to 1 PM | Online Zoom Classroom |
| 11/28/2023 | Tuesday | 10 AM to 1 PM | Online Zoom Classroom |
| 12/05/2023 | Tuesday | 10 AM to 1 PM | Online Zoom Classroom |
| 12/12/2023 | Tuesday | 10 AM to 1 PM | Online Zoom Classroom |
| 12/19/2023 | Tuesday | 10 AM to 1 PM | Online Zoom Classroom |