Crafting the Queer Erotic Image
Course Code: 23FCEPV024I
Dates: November 13 - December 11, 2023
Meets: M from 6:30 PM to 9:30 PM ET
Location: ICP (84 Ludlow Street)
Course Tuition: $495
Sorry, we are no longer accepting registrations for this course. Please contact our office to find out if it will be rescheduled, or if alternative classes are available.
Celebrate the art and humanity of the queer gaze in imagemaking. This class focuses on the sensual queer body through the practice of fine art photography. Students delve into the history of the queer gaze, learn to speak clearly about their artistic intentions, and begin to concept and execute their own erotic work. Participants explore ideas around consent and emotional safety when creating this kind of sensitive imagery. We also cover technical issues such as lighting and model direction. Please note that this class is open to all students regardless of gender or sexuality.
Note: For the comfort and safety of all participants, students are required to sign a waiver form to participate in this course. This waiver is emailed to registered students three days prior to the course start date; you may review the waiver here.
Course Level / Prerequisite: Open to all skill levels. Students ranging from beginner to experienced will be successful in classes that are Open to All Skill Levels.
Students are encouraged to review ICP's Classroom Disclaimer for current information regarding COVID-19 policies, classroom guidelines, and more. These policies are subject to change at anytime.
Courses are subject to minimum enrollment. Please register early, within five days of the start-date, to reduce the likelihood of course cancellation and to ensure you receive all course-related materials in time to prepare for class. Registration for this course will close one day prior to the start date of the course.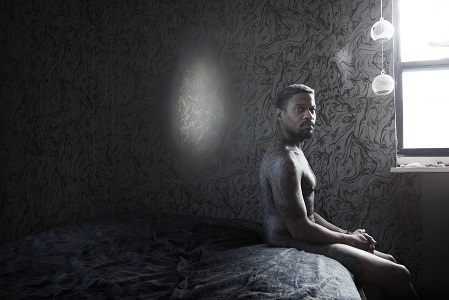 Ethan Hill
| Date | Day | Time | Location |
| --- | --- | --- | --- |
| 11/13/2023 | Monday | 6:30 PM to 9:30 PM | ICP (84 Ludlow Street) |
| 11/20/2023 | Monday | 6:30 PM to 9:30 PM | ICP (84 Ludlow Street) |
| 11/27/2023 | Monday | 6:30 PM to 9:30 PM | ICP (84 Ludlow Street) |
| 12/04/2023 | Monday | 6:30 PM to 9:30 PM | ICP (84 Ludlow Street) |
| 12/11/2023 | Monday | 6:30 PM to 9:30 PM | ICP (84 Ludlow Street) |
For the first class, please prepare 3 images of your work that you would consider 'erotic,' and 3 hero images made by other photographers you admire. Also, please provide a portrait or headshot of yourself to help us learn your names. The instructor's email addresses will be included in your registration confirmation. Please send this work ahead of time to the instructors with 'ICP QUEER EROTIC IMAGE' in the subject line BEFORE the first class meeting and be prepared to discuss your work as a means of introduction. Other than that, just bring a notebook or some other means of taking notes to Class 1. We're looking forward to meeting you.