Street Photography: Curiosity, Instinct, and Comfortable Shoes
Course Code: 22FCEPJ115
Dates: September 24-25, 2022
Meets: Sa and Su from 10:00 AM to 5:00 PM ET
Location: ICP (84 Ludlow Street)
Course Tuition: $455
Sorry, we are no longer accepting registrations for this course. Please contact our office to find out if it will be rescheduled, or if alternative classes are available.
Photographing on the streets requires all the senses and quick reflexes. At every moment, there are possibilities to create meaning, humor and subtleties of life in a photograph. The most essential element in capturing an evocative unplanned image is going out with open eyes and a curious mind, walking and searching and walking and discovering. In this course, students hit the street and photograph as a group for some sessions. Other sessions focus on reviews of student work and guest artists from the field of street photography. Students learn to be more comfortable trusting the voice in their head that asks, "I wonder what will that scene will look like in a photograph?"
Course Level / Prerequisite: Intermediate: You are familiar with a camera, whether film or digital. You understand aperture, shutter speed, exposure, white balance, histograms, and how to control focus. You are comfortable editing and processing your images. You may want to learn how to utilize your camera in a more thoughtful and articulate way, or learn more about lighting or how to utilize theoretical concepts in relation to your portfolio of work.
Courses are subject to minimum enrollment. In order to comply with ICP's COVID-19 Safety Guidelines and Policies, registration for this course will close two days prior to the start date of the course.
Please be sure to read and understand ICP's COVID-19 Policies before registering for in-person courses. Students attending in-person courses will be required to complete ICP's online Daily Health Screening, sent daily by email, prior to entering the ICP school.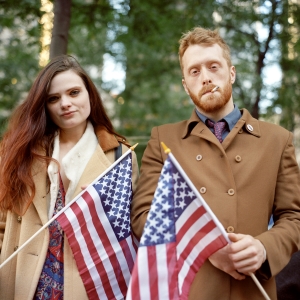 Image: Matthew Septimus
Save $100.00 with a Street Photography Intensive
Fee Breakdown
| Category | Description | Amount |
| --- | --- | --- |
| Course Fee (Basic) | Course Tuition | $ 415.00 |
| Mandatory Fee | Material Fee | $ 40.00 |
| Date | Day | Time | Location |
| --- | --- | --- | --- |
| 09/24/2022 | Saturday | 10 AM to 5 PM | ICP (84 Ludlow Street) |
| 09/25/2022 | Sunday | 10 AM to 5 PM | ICP (84 Ludlow Street) |
A sample of 5-7 photos of each students past work to share the first day.