iPhone Photography 101
Course Code: 22FCEDP011
Dates: September 17, 2022
Meets: Sa from 10:00 AM to 5:00 PM ET
Location: ICP (84 Ludlow Street)
Course Tuition: $285
Sorry, we are no longer accepting registrations for this course. Please contact our office to find out if it will be rescheduled, or if alternative classes are available.
Your iPhone is capable of more than just vacation photos and food pics. It's a photographic tool that can be used to capture and share your vision of the world around you. In this hands-on class, students discover how to create frame-worthy images with an iPhone. Participants will learn the basic techniques of image composition, tips on shooting portraits, and the camera apps and editing tools that can elevate a photograph from a casual snapshot to a thoughtful and personal image.
Course Level / Prerequisite: Open to all skill levels. Students ranging from beginner to experienced will be successful in classes that are Open to All Skill Levels.
Courses are subject to minimum enrollment. In order to comply with ICP's COVID-19 Safety Guidelines and Policies, registration for this course will close two days prior to the start date of the course.
Please be sure to read and understand ICP's COVID-19 Policies before registering for in-person courses. Students attending in-person courses will be required to complete ICP's online Daily Health Screening, sent daily by email, prior to entering the ICP school.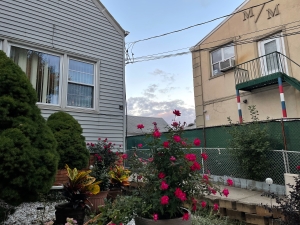 Image: Christine Callahan, 2021
For our upcoming workshop, please bring your iPhone and please be sure to fully charge it before coming to class. We will be using the iOS 15 operating system, please update your phone beforehand - https://support.apple.com/ios/update. Compatible models are iPhone 6s or later. Thanks and I look forward to a fun and productive workshop!