An Inside Perspective: Behind-the-Scenes with Photography Dealers
Course Code: 21SCEPV00010
Dates: June 16 - July 7, 2021
Meets: W from 12 N to 1:30 PM EST
Location: Online Zoom Classroom
Spring Tuition: $325
Geared towards photographers and the curious collector, this online course goes behind-the-scenes, giving students access to the inner workings of photography galleries and their relationship with both photographers and collectors. During session one, students are provided with an introduction to the photography marketplace and basic collecting tips. The following three sessions will feature three different photography dealers (one per session) from across the United States to discuss everything from how they find new talent to the business of running a gallery. We'll also discuss the gallery's brand identity and the type of photographers they gravitate towards. Participating guest speakers and galleries include: Robert Klein from the Robert Klein Gallery (Boston, MA), Gordon Stettinius from Candela Gallery (Richmond, VA) and Arnika Dawkins from the Arnika Dawkins Gallery (Atlanta, GA).
Note: This course is non-vocational.
Prerequisite: Open to All Skill Levels: Students ranging from beginner to experienced will be successful in classes.
Courses are subject to minimum enrollment. Please register early, within five days of the start-date, to reduce the likelihood of course cancellation and to ensure you receive all course-related materials in time to prepare for class.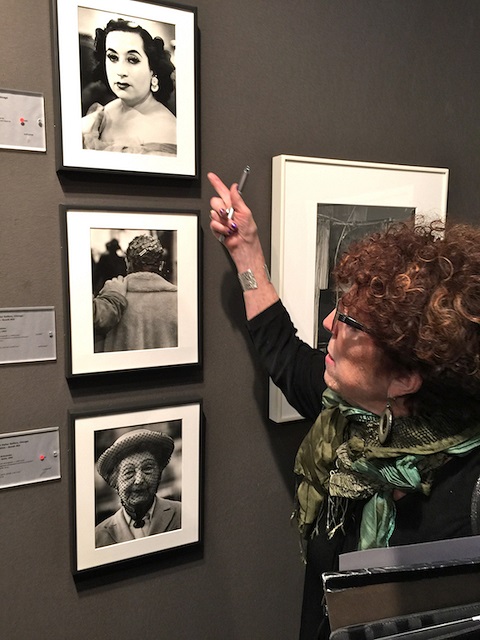 Image: Alice Zimet Alice Zimet touring the AIPAD Fair, 2019
Fee Breakdown
| Category | Description | Amount |
| --- | --- | --- |
| Course Fee (Basic) | Spring Tuition | $ 280.00 |
| Course Fee (Alternate) | Full Time Electives | $ -45.00 |
| Mandatory Fee | Material Fee | $ 45.00 |
| Date | Day | Time | Location |
| --- | --- | --- | --- |
| 06/16/2021 | Wednesday | 12 N to 1:30 PM | Online Zoom Classroom |
| 06/23/2021 | Wednesday | 12 N to 1:30 PM | Online Zoom Classroom |
| 06/30/2021 | Wednesday | 12 N to 1:30 PM | Online Zoom Classroom |
| 07/07/2021 | Wednesday | 12 N to 1:30 PM | Online Zoom Classroom |