Portraiture and Representation
Course Code: 21SCEPO020
Dates: April 8 - June 10, 2021
Meets: Th from 6:00 PM to 9:00 PM EST
Location: Online Zoom Classroom
Spring Tuition: $670
Portraiture is the most ubiquitous form of photographic image making today. It has also been the most popular type of photograph throughout history—laden with debate, hotly contested, and always of interest. Through in-class lectures, hands-on projects, discussions, and more, students in this course become familiar with the ongoing discourse surrounding portraiture and develop their own unique portrait style, making pictures informed by scholarly debate.
Prerequisite: Intermediate: You are familiar with a camera, whether film or digital. You understand aperture, shutter speed, exposure, white balance, histograms, and how to control focus. You are comfortable editing and processing your images. You may want to learn how to utilize your camera in a more thoughtful and articulate way, or learn more about lighting or how to utilize theoretical concepts in relation to your portfolio of work.
Note: Digital SLR or Mirrorless Camera, Film Camera are suitable cameras for this class.
Courses are subject to minimum enrollment. Please register early, within five days of the start-date, to reduce the likelihood of course cancellation and to ensure you receive all course-related materials in time to prepare for class.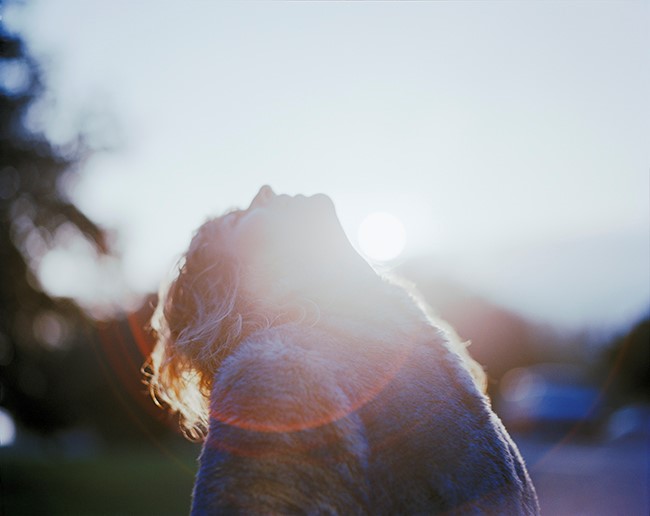 Image: Ace Lehner, Halo
Fee Breakdown
| Category | Description | Amount |
| --- | --- | --- |
| Course Fee (Basic) | Spring Tuition | $ 650.00 |
| Mandatory Fee | Material Fee | $ 20.00 |
| Date | Day | Time | Location |
| --- | --- | --- | --- |
| 04/08/2021 | Thursday | 6 PM to 9 PM | Online Zoom Classroom |
| 04/15/2021 | Thursday | 6 PM to 9 PM | Online Zoom Classroom |
| 04/22/2021 | Thursday | 6 PM to 9 PM | Online Zoom Classroom |
| 04/29/2021 | Thursday | 6 PM to 9 PM | Online Zoom Classroom |
| 05/06/2021 | Thursday | 6 PM to 9 PM | Online Zoom Classroom |
| 05/13/2021 | Thursday | 6 PM to 9 PM | Online Zoom Classroom |
| 05/20/2021 | Thursday | 6 PM to 9 PM | Online Zoom Classroom |
| 05/27/2021 | Thursday | 6 PM to 9 PM | Online Zoom Classroom |
| 06/03/2021 | Thursday | 6 PM to 9 PM | Online Zoom Classroom |
| 06/10/2021 | Thursday | 6 PM to 9 PM | Online Zoom Classroom |