Video I Workshop Online
Course Code: 21SCEDV005
Dates: May 13 - July 1, 2021
Meets: Th from 10:00 AM to 1:00 PM EST
Location: Online Zoom Classroom
Spring Tuition: $780
This course provides comprehensive introduction to digital video production and postproduction, and culminates in the creation of student-directed short digital video projects. Participants learn the practical operation and creative possibilities of shooting video, capturing sound, project planning, and editing techniques. The class also covers manual operation of camera controls, shot types, camera movement, audio principles, and nonlinear editing in Adobe Premiere. Assignments and exercises are supported by screenings of diverse contemporary and historical short video works. This course is limited to 12 students.
Note: A video-enabled digital camera is required.
Prerequisite: Intermediate: You are familiar with a camera, whether film or digital. You understand aperture, shutter speed, exposure, white balance, histograms, and how to control focus. You are comfortable editing and processing your images. You may want to learn how to utilize your camera in a more thoughtful and articulate way, or learn more about lighting or how to utilize theoretical concepts in relation to your portfolio of work.
Courses are subject to minimum enrollment. Please register early, within five days of the start-date, to reduce the likelihood of course cancellation and to ensure you receive all course-related materials in time to prepare for class.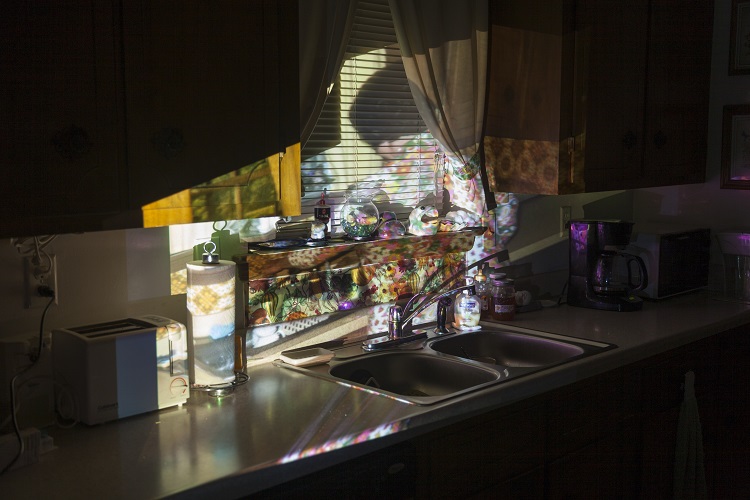 Image: Bradly Dever Treadaway
| Date | Day | Time | Location |
| --- | --- | --- | --- |
| 05/13/2021 | Thursday | 10 AM to 1 PM | Online Zoom Classroom |
| 05/20/2021 | Thursday | 10 AM to 1 PM | Online Zoom Classroom |
| 05/27/2021 | Thursday | 10 AM to 1 PM | Online Zoom Classroom |
| 06/03/2021 | Thursday | 10 AM to 1 PM | Online Zoom Classroom |
| 06/10/2021 | Thursday | 10 AM to 1 PM | Online Zoom Classroom |
| 06/17/2021 | Thursday | 10 AM to 1 PM | Online Zoom Classroom |
| 06/24/2021 | Thursday | 10 AM to 1 PM | Online Zoom Classroom |
| 07/01/2021 | Thursday | 10 AM to 1 PM | Online Zoom Classroom |