From Blue Light to Golden: Photographing Dawn & Sunrise
Course Code: 21MCEPV0051
Dates: September 11-25, 2021
Meets: Sa from 11:00 AM to 1:00 PM ET
Location: Online Zoom Classroom
Summer Tuition: $280
While the transformation from the blue light of dawn to the golden light of sunrise is a daily event, it is also a mysterious occurrence. Students in this course photograph in their neighborhoods and homes, observing with fresh eyes the effects of changing light on forms, shapes, reflections, and shadows. In guided online discussions and critiques, they share their observations and analyze relevant famous photographs. Participants edit their images and create a visual journal of this enigmatic time of day.
Prerequisite: Intermediate: You are familiar with a camera, whether film or digital. You understand aperture, shutter speed, exposure, white balance, histograms, and how to control focus. Youare comfortable editing and processing your images. You may want to learn how to utilize your camera in a more thoughtful and articulate way, or learn more about lighting or how to utilize theoretical concepts in relation to your portfolio of work.
Note: All camera formats are welcome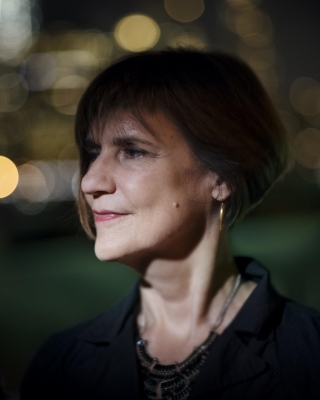 Image: Lynn Saville
| Date | Day | Time | Location |
| --- | --- | --- | --- |
| 09/11/2021 | Saturday | 11 AM to 1 PM | Online Zoom Classroom |
| 09/18/2021 | Saturday | 11 AM to 1 PM | Online Zoom Classroom |
| 09/25/2021 | Saturday | 11 AM to 1 PM | Online Zoom Classroom |
If you are using a DSLR or mirrorless camera, please familiarize yourself with the manual settings on your camera for (Shutter Speed, Aperture and ISO). Please also make some photographs at dawn (5-10) and be prepared to email them to the instructor prior to the start of class. These should be sized 1100 px on the long side, JPEG, 72dpi. The instructor will provide the students the sharing insturctions prior to the start of class.