The Fashion Portrait Online
Course Code: 21MCEPV0040
Dates: September 9 - November 11, 2021
Meets: Th from 6:00 PM to 9:00 PM ET
Location: Online Zoom Classroom
Summer Tuition: $690
Sorry, we are no longer accepting registrations for this course. Please contact our office to find out if it will be rescheduled, or if alternative classes are available.
Throughout the history of photography, portraitists have looked to fashion for inspiration and fashion has turned to the camera for edification. This class explores the nexus of fashion and portraiture by going to the source of our inspiration as photographers and our desire as viewers. We review students' work in response to shooting assignments; use demonstrations and exercises to develop skills in lighting, art direction, working with models, and story development; and examine images from the history of fashion photography.
Prerequisite: Intermediate: You are familiar with a camera, whether film or digital. You understand aperture, shutter speed, exposure, white balance, histograms, and how to control focus. You are comfortable editing and processing your images. You may want to learn how to utilize your camera in a more thoughtful and articulate way, or learn more about lighting or how to utilize theoretical concepts in relation to your portfolio of work.
Courses are subject to minimum enrollment. Please register early, within five days of the start-date, to reduce the likelihood of course cancellation and to ensure you receive all course-related materials in time to prepare for class.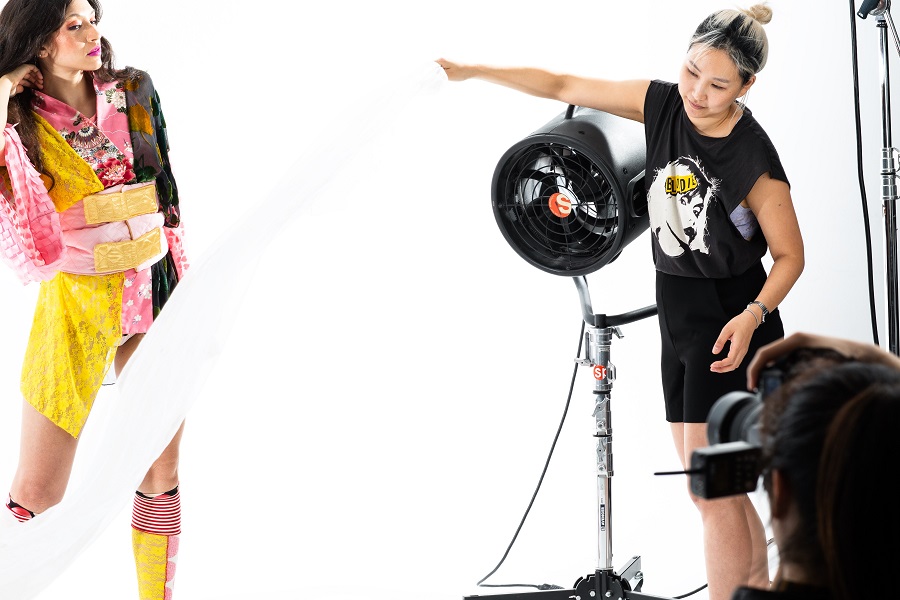 Image: Alice O'Malley
Fee Breakdown
| Category | Description | Amount |
| --- | --- | --- |
| Course Fee (Basic) | Summer Tuition | $ 650.00 |
| Course Fee (Alternate) | Barnard Affiliate Tuition | $ 625.00 |
| Mandatory Fee | Material Fee | $ 40.00 |
| Date | Day | Time | Location |
| --- | --- | --- | --- |
| 09/09/2021 | Thursday | 6 PM to 9 PM | Online Zoom Classroom |
| 09/16/2021 | Thursday | 6 PM to 9 PM | Online Zoom Classroom |
| 09/23/2021 | Thursday | 6 PM to 9 PM | Online Zoom Classroom |
| 09/30/2021 | Thursday | 6 PM to 9 PM | Online Zoom Classroom |
| 10/07/2021 | Thursday | 6 PM to 9 PM | Online Zoom Classroom |
| 10/14/2021 | Thursday | 6 PM to 9 PM | Online Zoom Classroom |
| 10/21/2021 | Thursday | 6 PM to 9 PM | Online Zoom Classroom |
| 10/28/2021 | Thursday | 6 PM to 9 PM | Online Zoom Classroom |
| 11/04/2021 | Thursday | 6 PM to 9 PM | Online Zoom Classroom |
| 11/11/2021 | Thursday | 6 PM to 9 PM | Online Zoom Classroom |
For the first class:
- bring a self-portrait that tells us something we might not know about you,
- find 2 fashion images that inspire you, including your own, and
- watch the Nick Knight video and prepare to discuss: https://www.youtube.com/watch?v=bshUWJGdQZU