A New Kind of Wilderness: On Site at Freshkills
Course Code: 21FCENY117
Dates: November 7-11, 2021
Meets: Su from 3:00 PM - 5:00 PM ET; Th from 6:00 PM to 8:00 PM ET
Location: In-Person and Online Zoom
Fall Tuition: $325
Sorry, we are no longer accepting registrations for this course. Please contact our office to find out if it will be rescheduled, or if alternative classes are available.
For nearly fifty years Freshkills, in Staten Island, was the largest household waste dump in New York City. Freshkills is now in the process of being transformed into a huge, 2,200-acre wilderness park, three times the size of Central Park. Today, Freshkills is a magnificent and surreal landscape of rolling meadows and mussel-lined waterways. Students will gain access to not yet publicly open areas of the park with faculty member Jade Doskow, the Photographer-in-Residence of Freshkills. After a special tour and landscape photography tutorial out on-site, students will reconvene for a follow-up zoom critique of pictures made together.
Note: This class meets in person at Freshkills on Sunday and on Zoom on Thursday.
Course Level / Prerequisite: Open to all skill levels. Students ranging from beginner to experienced will be successful in classes that are Open to All Skill Levels.
In accordance with ICP's COVID-19 Safety Guidelines and Policies, all Continuing Education students are required to be fully vaccinated in order to attend in-person courses. This includes courses taking place at the ICP School location (79 Essex Street) as well as offsite locations. Students will be required to provide proof of their vaccination status during the registration process, unless an exemption has been granted. ICP strongly recommends that masks are worn while in class, and requires masks to be worn while in other public areas of ICP, to protect the health and safety of all employees, students, and visitors. For your safety, hand sanitizer is available throughout the school.
Courses are subject to minimum enrollment. In order to comply with ICP's COVID-19 Safety Guidelines and Policies, registration for this course will close three days prior to the start date of the course.
Students attending in-person courses will be required to complete ICP's online Daily Health Screening prior to entering the ICP school.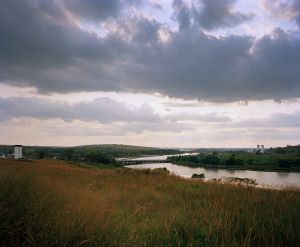 Image: Jade Doskow
Fee Breakdown
| Category | Description | Amount |
| --- | --- | --- |
| Course Fee (Basic) | Fall Tuition | $ 295.00 |
| Mandatory Fee | Material Fee | $ 30.00 |
In-Person and Online Zoom
| Date | Day | Time | Location |
| --- | --- | --- | --- |
| 11/07/2021 | Sunday | 3 PM to 8 PM | In-Person and Online Zoom |
| 11/11/2021 | Thursday | 3 PM to 8 PM | In-Person and Online Zoom |
The class will be meeting near the site in Staten Island so you will need to have your own transportation. Please come prepared with water, sturdy walking shoes, a sunhat, bug spray, and your camera batteries charged and ready to go. Students will need to sign a waiver in order to participate. Confirm your mobile number and email address with Jade Doskow at [email protected] prior to class.