Lighting Techniques: The Essential Principles
Course Code: 21FCELI122
Dates: November 6-7, 2021
Meets: Sa and Su from 10:00 AM to 5:00 PM ET
Fall Tuition: $515
Sorry, we are no longer accepting registrations for this course. Please contact our office to find out if it will be rescheduled, or if alternative classes are available.
This introductory course provides an overview of the essential principles, techniques, and tools for lighting a variety of situations. Demonstrations take place in the studio. Hands-on practice and assignments show students how to use Profoto studio lighting equipment and accessories, such as different reflectors, softboxes, silks, flags, and nets. Through visual presentations and discussions of printed matter, participants review examples of the direction and quality of light. They also acquire a repertoire of lighting techniques.
NOTE: This workshop is held at Splashlight Studios, 75 Varick Street, 3rd Floor, NYC.
Course Level / Prerequisite: Intermediate: You are familiar with a camera, whether film or digital. You understand aperture, shutter speed, exposure, white balance, histograms, and how to control focus. You are comfortable editing and processing your images. You may want to learn how to utilize your camera in a more thoughtful and articulate way, or learn more about lighting or how to utilize theoretical concepts in relation to your portfolio of work.
In accordance with ICP's COVID-19 Safety Guidelines and Policies, all Continuing Education students are required to be fully vaccinated in order to attend in-person courses. This includes courses taking place at the ICP School location (79 Essex Street) as well as offsite locations. Students will be required to provide proof of their vaccination status during the registration process, unless an exemption has been granted. ICP strongly recommends that masks are worn while in class, and requires masks to be worn while in other public areas of ICP, to protect the health and safety of all employees, students, and visitors. For your safety, hand sanitizer is available throughout the school.
Courses are subject to minimum enrollment. In order to comply with ICP's COVID-19 Safety Guidelines and Policies, registration for this course will close three days prior to the start date of the course.
Students attending in-person courses will be required to complete ICP's online Daily Health Screening prior to entering the ICP school.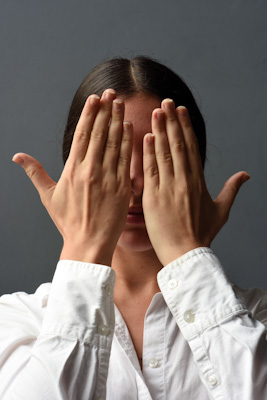 Image: Andrew French
Fee Breakdown
| Category | Description | Amount |
| --- | --- | --- |
| Course Fee (Basic) | Fall Tuition | $ 465.00 |
| Mandatory Fee | Material Fee | $ 50.00 |
| Date | Day | Time | Location |
| --- | --- | --- | --- |
| 11/06/2021 | Saturday | 10 AM to 5 PM | Splashlight Studios |
| 11/07/2021 | Sunday | 10 AM to 5 PM | Splashlight Studios |
Welcome! We will start every class by reviewing and critiquing your previous work along with the assignments done during the workshop. Please bring a few samples of the best you have done and what it is you would like to do. This will give me an opportunity to concentrate on some areas of specific interest. The critique is an integral part of the learning process because not only do you get feedback on your own work, but learn by the other participant's efforts. For the first day of class please bring your camera, lens or lenses, and any other equipment you plan to use during this workshop. In preparation for this class you should review your camera manual, and be aware that if your camera does not have a sync socket you will need to get a hot-shoe adapter that will allow you to plug the strobe sync cord into your camera. See you in the studio!