Urban Photography - Finding Your Point of View
Course Code: 24SCESP209I
Dates: April 27-28, 2024
Meets: Sa and Su from 10:00 AM to 5:00 PM ET
Location: ICP (84 Ludlow Street)
Course Tuition: $430
Capturing the essence of a neighborhood reveals its true personality. This class consists of shooting in various neighborhoods –NoLita, Chinatown, the Lower East Side and Bushwick. The course guides students in making images that focus on the people, architecture and subtle details of each area. Students seek out aspects that pique their interest –from the structure of the buildings to the people– creating their own visual record of the neighborhoods. Lessons on framing, depth of field, lighting and composition happen on location, offering students the essential elements to create dynamic photographs. This course is limited to 13 students.
Course Level / Prerequisite: Intermediate: You are familiar with a camera, whether film or digital. You understand aperture, shutter speed, exposure, white balance, histograms, and how to control focus. You are comfortable editing and processing your images. You may want to learn how to utilize your camera in a more thoughtful and articulate way, or learn more about lighting or how to utilize theoretical concepts in relation to your portfolio of work.
Students are encouraged to review ICP's Classroom Disclaimer for current information regarding COVID-19 policies, classroom guidelines, and more. These policies are subject to change at anytime.
Courses are subject to minimum enrollment. Please register early, within five days of the start-date, to reduce the likelihood of course cancellation and to ensure you receive all course-related materials in time to prepare for class. Registration for this course will close one day prior to the start date of the course.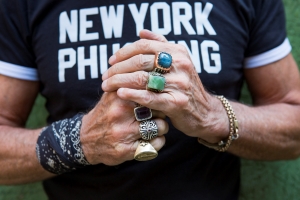 Image: Jayne Wexler
| Date | Day | Time | Location |
| --- | --- | --- | --- |
| 04/27/2024 | Saturday | 10 AM to 5 PM | ICP (84 Ludlow Street) |
| 04/28/2024 | Sunday | 10 AM to 5 PM | ICP (84 Ludlow Street) |
Before the first day of class, upload 5-10 of your strongest images in a shared folder (Instructor will send out information). Make sure you are familiar with your digital camera and comfortable processing your own images.