Photography and Human Rights (Online)
Course Code: 24SCEPJ006V
Dates: March 9 - April 13, 2024
Meets: Sa from 10:00 AM to 1:00 PM ET
Location: Online Zoom Classroom
Course Tuition: $455
Drawing on the instructor's own experience in the field, this class is designed for photographers who are concerned to effect change through their practice, as well as for communicators working with foundations, community organizations and NGOs.  We will study examples of how certain photographs and photographers have created impact and raised awareness around human rights,  including work by Gordon Parks, Donna Ferrato, Diana Markosian, LaToya Ruby Frazier, Joe Rodriguez and others.  Through a class assignment and group discussion, emphasis will be placed on the ethical and emotional issues that arise. We will also think together about what publication and distribution strategies can best deploy photography as a tool for social change.  
Course Level / Prerequisite: Open to all skill levels. Students ranging from beginner to experienced will be successful in classes that are Open to All Skill Levels.
Courses are subject to minimum enrollment. Please register early, within five days of the start-date, to reduce the likelihood of course cancellation and to ensure you receive all course-related materials in time to prepare for class.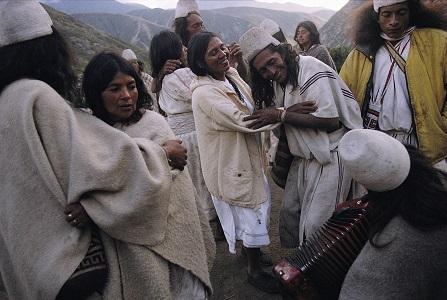 Stephen Ferry
Fee Breakdown
| Category | Description | Amount |
| --- | --- | --- |
| Course Fee (Basic) | Course Tuition | $ 435.00 |
| Mandatory Fee | Material Fee | $ 20.00 |
| Date | Day | Time | Location |
| --- | --- | --- | --- |
| 03/09/2024 | Saturday | 10 AM to 1 PM | Online Zoom Classroom |
| 03/16/2024 | Saturday | 10 AM to 1 PM | Online Zoom Classroom |
| 03/23/2024 | Saturday | 10 AM to 1 PM | Online Zoom Classroom |
| 04/06/2024 | Saturday | 10 AM to 1 PM | Online Zoom Classroom |
| 04/13/2024 | Saturday | 10 AM to 1 PM | Online Zoom Classroom |