The Contemporary Black-and-White Film Portrait
Course Code: 24SCEFB202I
Dates: April 14 - May 12, 2024
Meets: Su from 2:00 PM to 5:00 PM ET
Location: ICP (84 Ludlow Street)
Course Tuition: $570
This course explores the timeless art of black-and-white analogue film portraiture. From early photography to modern-day practitioners, such as Dawoud Bey, Sally Mann, and Daido Moriyama, analog photography offers a unique opportunity for both subject and photographer to engage in a slower and more deliberate collaboration. Students explore the traditions and techniques of black-and-white film portraiture, working with natural and artificial light both in studio and on location. They also receive technical instruction on various film types, ISO, and proper metering for exposure. Bring your analog camera, samples of your portrait work, and examples of portrait photographs that inspire you.
Course Level / Prerequisite: Intermediate: You are familiar with a camera, whether film or digital. You understand aperture, shutter speed, exposure, white balance, histograms, and how to control focus. You are comfortable editing and processing your images. You may want to learn how to utilize your camera in a more thoughtful and articulate way, or learn more about lighting or how to utilize theoretical concepts in relation to your portfolio of work.
Students are encouraged to review ICP's Classroom Disclaimer for current information regarding COVID-19 policies, classroom guidelines, and more. These policies are subject to change at anytime.
Courses are subject to minimum enrollment. Please register early, within five days of the start-date, to reduce the likelihood of course cancellation and to ensure you receive all course-related materials in time to prepare for class. Registration for this course will close one day prior to the start date of the course.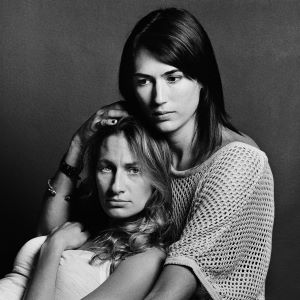 Image: Ken Collins, "persona 7", 'PERSONA', 2019
Fee Breakdown
| Category | Description | Amount |
| --- | --- | --- |
| Course Fee (Basic) | Course Tuition | $ 535.00 |
| Mandatory Fee | Material Fee | $ 35.00 |
| Date | Day | Time | Location |
| --- | --- | --- | --- |
| 04/14/2024 | Sunday | 2 PM to 5 PM | ICP (84 Ludlow Street) |
| 04/21/2024 | Sunday | 2 PM to 5 PM | ICP (84 Ludlow Street) |
| 04/28/2024 | Sunday | 2 PM to 5 PM | ICP (84 Ludlow Street) |
| 05/05/2024 | Sunday | 2 PM to 5 PM | ICP (84 Ludlow Street) |
| 05/12/2024 | Sunday | 2 PM to 5 PM | ICP (84 Ludlow Street) |
For the first class bring your camera, samples of your own portrait work, and samples of portrait photographs that have inspired you