iPhone Photography 101
Course Code: 24SCEDP102IA
Dates: January 28, 2024
Meets: Su from 10:00 AM to 5:00 PM ET
Location: ICP (84 Ludlow Street)
Course Tuition: $290
iPhones feature a high-quality photographic ecosystem. Because it also fits in your pocket, it is a powerful tool that can be used to capture your creative vision and daily life. Topics include: optimal camera settings, lens options, Portrait mode, Live Photos and strategies for capturing unique images. We will also discuss best practices for utilizing the built-in Apple editing software. Participants learn techniques that level up their photographic skills.
Note: The iOS 16 operating system will be used in this course: https://support.apple.com/en-us/HT204204 Compatible models are iPhone 8 or later: https://support.apple.com/en-us/HT213411
Course Level / Prerequisite: Beginner. No prior photography experience is needed for these foundation courses.
Students are encouraged to review ICP's Classroom Disclaimer for current information regarding COVID-19 policies, classroom guidelines, and more. These policies are subject to change at anytime.
Courses are subject to minimum enrollment. Please register early, within five days of the start-date, to reduce the likelihood of course cancellation and to ensure you receive all course-related materials in time to prepare for class. Registration for this course will close one day prior to the start date of the course.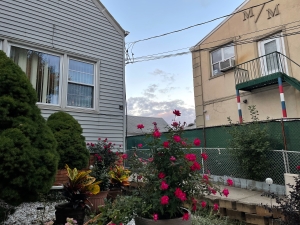 Image: Christine Callahan, 2021
For our upcoming workshop, please bring your iPhone and please be sure to fully charge it before coming to class. We will be using the iOS 15 operating system, please update your phone beforehand - https://support.apple.com/ios/update. Compatible models are iPhone 6s or later.