Hold That Pose: Directing and Composing the Portrait
Course Code: 24JCELI211I
Dates: January 3-6, 2024
Meets: W, Th, F and Sa from 9:30 AM to 5:30 PM ET
Location: ICP (84 Ludlow Street)
Course Tuition: $995
Do you want to create dynamic and meaningful portraits? This course covers the essential skills you need to creatively pose your subjects. We explore how to use body language, posture, gestures, and props in order to both emphasize and transform the subject's distinct characteristics. Participants are also exposed to a variety of posing styles-for headshots, three-quarter and full-length portraits, and couples-as well as lighting techniques. Students learn effective strategies for interacting with a subject, which insures that they feel at ease in front of a camera, and methods to overcome their own personal apprehensions related to portrait photography.
Course Level / Prerequisite: Intermediate: You are familiar with a camera, whether film or digital. You understand aperture, shutter speed, exposure, white balance, histograms, and how to control focus. You are comfortable editing and processing your images. You may want to learn how to utilize your camera in a more thoughtful and articulate way, or learn more about lighting or how to utilize theoretical concepts in relation to your portfolio of work.
Students are encouraged to review ICP's Classroom Disclaimer for current information regarding COVID-19 policies, classroom guidelines, and more. These policies are subject to change at anytime.
Courses are subject to minimum enrollment. Please register early, within five days of the start-date, to reduce the likelihood of course cancellation and to ensure you receive all course-related materials in time to prepare for class. Registration for this course will close one day prior to the start date of the course.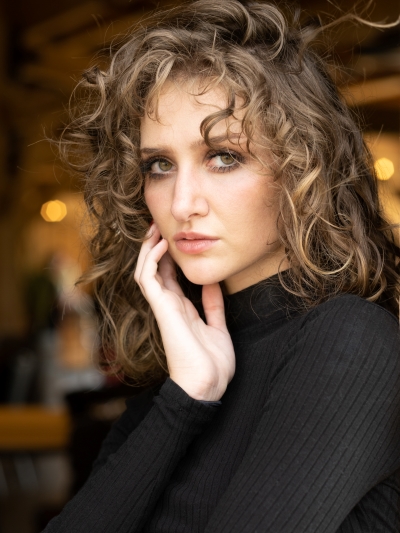 Image: Bobbi Lane
Fee Breakdown
| Category | Description | Amount |
| --- | --- | --- |
| Course Fee (Basic) | Course Tuition | $ 875.00 |
| Mandatory Fee | Material Fee | $ 120.00 |
| Date | Day | Time | Location |
| --- | --- | --- | --- |
| 01/03/2024 | Wednesday | 9:30 AM to 5:30 PM | ICP (84 Ludlow Street) |
| 01/04/2024 | Thursday | 9:30 AM to 5:30 PM | ICP (84 Ludlow Street) |
| 01/05/2024 | Friday | 9:30 AM to 5:30 PM | ICP (84 Ludlow Street) |
| 01/06/2024 | Saturday | 9:30 AM to 5:30 AM | ICP (84 Ludlow Street) |
Please bring your camera and a medium telephoto lens or zoom lens. Bring image examples of poses you would like to make.