Image Almanac
Course Code: 23SCEPV326
Dates: March 1 - April 5, 2023
Meets: W from 2:00 PM to 4:00 PM ET
Location: Online Zoom Classroom
Course Tuition: $330
Inherent to the nature of photography is the record of time. What happens, though, when we make the notion of time the very subject of our photographic work? In this course, students do just that, and through various lectures and exercises, they create a visual photographic diary in which they can explore the concept of time visually, linearly, abstractly, and serially. This all-level class is intended for creative thinkers who want to begin or continue a practice of examining time, memory, and self-reflection.
Course Level / Prerequisite: Open to all skill levels. Students ranging from beginner to experienced will be successful in classes that are Open to All Skill Levels.
Courses are subject to minimum enrollment. Please register early, within five days of the start-date, to reduce the likelihood of course cancellation and to ensure you receive all course-related materials in time to prepare for class.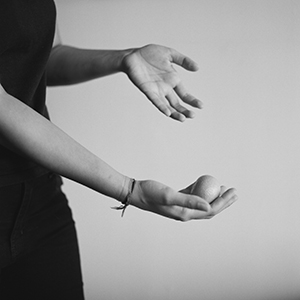 Image: Kat Shannon
| Date | Day | Time | Location |
| --- | --- | --- | --- |
| 03/01/2023 | Wednesday | 2 PM to 4 PM | Online Zoom Classroom |
| 03/08/2023 | Wednesday | 2 PM to 4 PM | Online Zoom Classroom |
| 03/22/2023 | Wednesday | 2 PM to 4 PM | Online Zoom Classroom |
| 03/29/2023 | Wednesday | 2 PM to 4 PM | Online Zoom Classroom |
| 04/05/2023 | Wednesday | 2 PM to 4 PM | Online Zoom Classroom |