Essays and Images
Course Code: 23SCEPV0077
Dates: March 22 - May 10, 2023
Meets: W from 11:00 AM to 1:00 PM ET
Location: Online Zoom Classroom
Course Tuition: $440
Often image-makers and storytellers seek to augment their visual practice by composing written essays that add depth, complexity, nuance, and context to their multimedia projects. In this course, students are invited to compose and workshop essays related to their visual projects. By focusing on structure, composition, description, research, and tone of voice, this class will provide students with the key skills needed to strengthen and refine their writing practices.
Course Level / Prerequisite: Open to all skill levels. Students ranging from beginner to experienced will be successful in classes that are Open to All Skill Levels.
Courses are subject to minimum enrollment. Please register early, within five days of the start-date, to reduce the likelihood of course cancellation and to ensure you receive all course-related materials in time to prepare for class.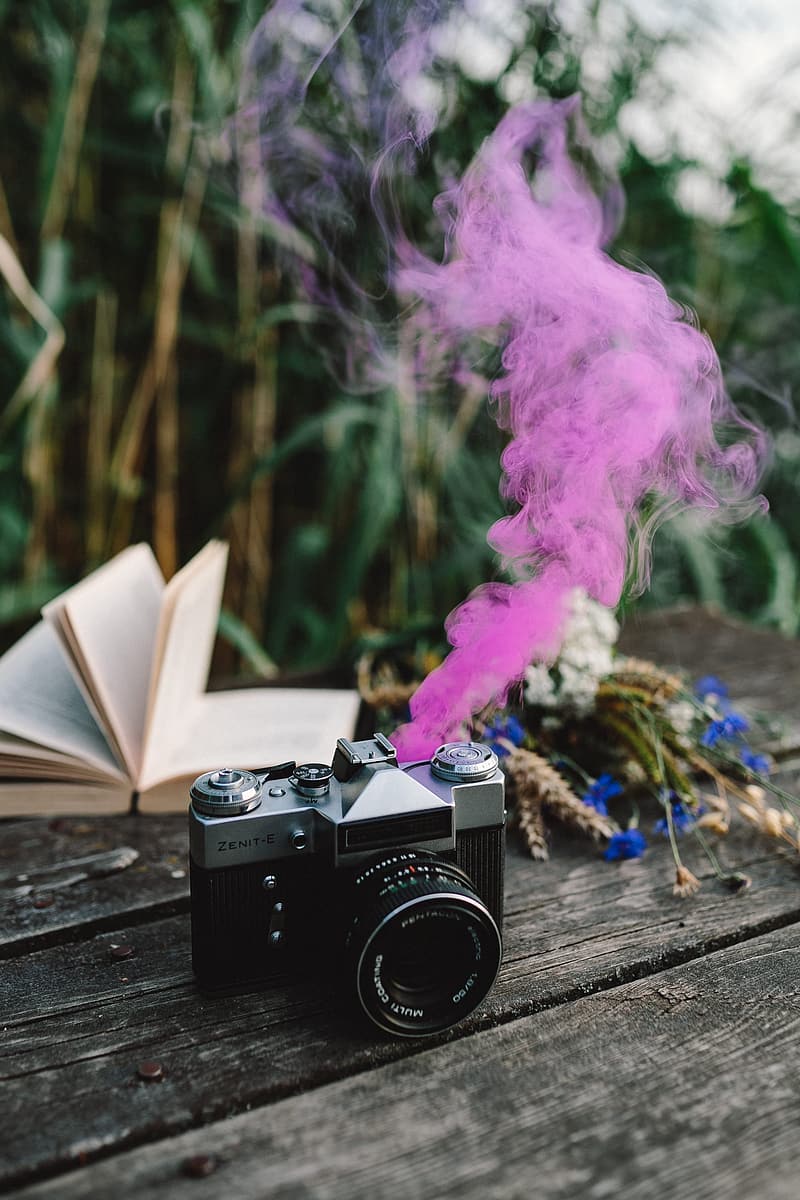 Image Credit: Courtesy of Creative Commons, "Courtesy of Creative Commons, Colorful-Smoke-Bomb-Book-And-Vintage-Camera
For this class, you may bring writing you have already worked on, or you may start from scratch if you have the time available to compose an essay. Your essay writing should relate to a visual project in some way.