Introduction to Street Photography: Capturing the Fleeting Moment
Course Code: 23MCESP201I
Dates: July 10-14, 2023
Meets: M, Tu, W, Th and F from 10:00 AM to 5:00 PM ET
Location: ICP (84 Ludlow Street)
Course Tuition: $840
In this course, students explore approaches to photographing people on the street, as they learn to identify photographic opportunities and capture candid moments in a dynamic environment. The online class includes weekly in-class critiques and lectures focusing on topics such as technical considerations, lens selection, creative use of available light, portraiture, and cultural sensitivities. We also discuss photographs and projects of master photographers, as well as personal styles and contemporary street photography.
Course Level / Prerequisite: Intermediate: You are familiar with a camera, whether film or digital. You understand aperture, shutter speed, exposure, white balance, histograms, and how to control focus. You are comfortable editing and processing your images. You may want to learn how to utilize your camera in a more thoughtful and articulate way, or learn more about lighting or how to utilize theoretical concepts in relation to your portfolio of work.
Students are encouraged to review ICP's Classroom Disclaimer for current information regarding COVID-19 policies, classroom guidelines, and more. These policies are subject to change at anytime.
Courses are subject to minimum enrollment. Please register early, within five days of the start-date, to reduce the likelihood of course cancellation and to ensure you receive all course-related materials in time to prepare for class. Registration for this course will close one day prior to the start date of the course.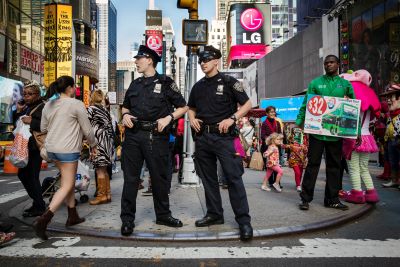 Image: Natan Dvir
| Date | Day | Time | Location |
| --- | --- | --- | --- |
| 07/10/2023 | Monday | 10 AM to 5 PM | ICP (84 Ludlow Street) |
| 07/11/2023 | Tuesday | 10 AM to 5 PM | ICP (84 Ludlow Street) |
| 07/12/2023 | Wednesday | 10 AM to 5 PM | ICP (84 Ludlow Street) |
| 07/13/2023 | Thursday | 10 AM to 5 PM | ICP (84 Ludlow Street) |
| 07/14/2023 | Friday | 10 AM to 5 PM | ICP (84 Ludlow Street) |
For the first class students should prepare a selection of 5-10 digital files of pictures from their portfolio.