Black-and-White Photography: Masters Workshop
Course Code: 23MCEFB301I
Dates: August 19-20, 2023
Meets: Sa and Su from 10:00 AM to 5:00 PM ET
Location: ICP (84 Ludlow Street)
Course Tuition: $515
This workshop is for those with an intense interest in gaining advanced practical, technical, and aesthetic knowledge of the process of black-and-white photography. Participants secure a more complete understanding of what is required to produce an exhibition of quality silver prints. Each student begins to learn how to create a personal way of working. We look at and discuss the work of well-known photographers to obtain a deeper understanding of what was required for them to achieve their "look." We also examine projects that you might be working on (if available) and discuss your technical approach toward your visual intentions.
Course Level / Prerequisite: Advanced: You are comfortable with your camera, whether film or digital, and with your photographic practice. You have already produced or are working on a body of work. You are proficient in Adobe applications such as Photoshop, Lightroom, Premiere, et cetera. You understand printing or portfolio revision processes. You may be seeking ways to strengthen your work through sequencing, theoretical readings, and group critiques.
Students are encouraged to review ICP's Classroom Disclaimer for current information regarding COVID-19 policies, classroom guidelines, and more. These policies are subject to change at anytime.
Courses are subject to minimum enrollment. Please register early, within five days of the start-date, to reduce the likelihood of course cancellation and to ensure you receive all course-related materials in time to prepare for class. Registration for this course will close one day prior to the start date of the course.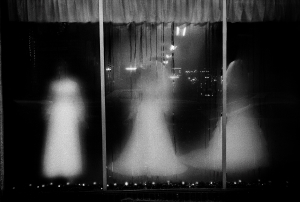 Image: Jim Megargee, from the Phoenixville, PA series, 1970-74
Fee Breakdown
| Category | Description | Amount |
| --- | --- | --- |
| Course Fee (Basic) | Course Tuition | $ 475.00 |
| Mandatory Fee | Material Fee | $ 40.00 |
| Date | Day | Time | Location |
| --- | --- | --- | --- |
| 08/19/2023 | Saturday | 10 AM to 5 PM | ICP (84 Ludlow Street) |
| 08/20/2023 | Sunday | 10 AM to 5 PM | ICP (84 Ludlow Street) |
Bring prints, negatives and ideas to the first class for critique and discussion.