Lighting II: Advanced Techniques
Course Code: 23JCELI309B
Dates: January 9-13, 2023
Meets: M, Tu, W, Th and F from 10:00 AM to 5:00 PM ET
Location: ICP (84 Ludlow Street)
Course Tuition: $965
Sorry, we are no longer accepting registrations for this course. Please contact our office to find out if it will be rescheduled, or if alternative classes are available.
This class engages intermediate / advanced photographers in a thorough investigation of lighting a variety of subjects using available light, continuous light, studio strobes and portable flash on location as well as in the studio. Moving beyond a basic understanding of lighting, students explore setups and techniques used in editorial and commercial work. Demonstrations using tungsten lights and electronic flash equipment address color balance, contrast control, and direction of light. Through discussions on metering, exposure, and film types, students learn how to produce their desired effects. Students explore a variety of lighting strategies using single, multiple, and mixed sources and learn to modify lighting using diffusion, reflectors, snoots, projectors, spots, and umbrellas.
Course Level / Prerequisite: Advanced: You are comfortable with your camera, whether film or digital, and with your photographic practice. You have already produced or are working on a body of work. You are proficient in Adobe applications such as Photoshop, Lightroom, Premiere, et cetera. You understand printing or portfolio revision processes. You may be seeking ways to strengthen your work through sequencing, theoretical readings, and group critiques.
Students are encouraged to review ICP's Classroom Disclaimer for current information regarding COVID-19 policies, classroom guidelines, and more. These policies are subject to change at anytime.
Courses are subject to minimum enrollment. Please register early, within five days of the start-date, to reduce the likelihood of course cancellation and to ensure you receive all course-related materials in time to prepare for class. Registration for this course will close one day prior to the start date of the course.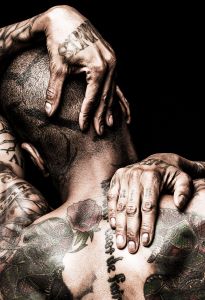 Image: Robert Meyer, Fall 2022 Lighting Faculty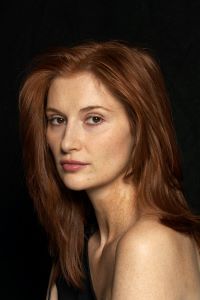 Image: Janusz Kawa, Fall 2022 Lighting Faculty
Save $200.00 with a Lighting Foundations Intensive
Fee Breakdown
| Category | Description | Amount |
| --- | --- | --- |
| Course Fee (Basic) | Course Tuition | $ 895.00 |
| Mandatory Fee | Material Fee | $ 70.00 |
| Date | Day | Time | Location |
| --- | --- | --- | --- |
| 01/09/2023 | Monday | 10 AM to 5 PM | ICP (84 Ludlow Street) |
| 01/10/2023 | Tuesday | 10 AM to 5 PM | ICP (84 Ludlow Street) |
| 01/11/2023 | Wednesday | 10 AM to 5 PM | ICP (84 Ludlow Street) |
| 01/12/2023 | Thursday | 10 AM to 5 PM | ICP (84 Ludlow Street) |
| 01/13/2023 | Friday | 10 AM to 5 PM | ICP (84 Ludlow Street) |
This is a participatory workshop in which students actively create images and learn to gain control of the tool of light. We will start every class by reviewing and critiquing your previous work along with the weekly assignments. For the first class please bring 5 samples of the best you have done and 5 samples of what it is you would like to do.