Black Women in Photography: Past, Present, and Future
Course Code: 22WCEPV00035
Dates: March 18 - April 1, 2022
Meets: F from 10:00 AM to 12 N ET
Location: Online Zoom Classroom
Winter Tuition: $260
In this class, participants learn about underacknowledged Black women photographers, researching their work and contributions throughout history. The students will also get a chance to hear from the next generation of Black women storytellers who credit contemporaries such as Carrie Mae Weems, LaToya Ruby Frazier, and Deborah Willis as their influence and inspiration.
Course Level / Prerequisite: Open to all skill levels. Students ranging from beginner to experienced will be successful in classes that are Open to All Skill Levels.
Courses are subject to minimum enrollment. Please register early, within five days of the start-date, to reduce the likelihood of course cancellation and to ensure you receive all course-related materials in time to prepare for class.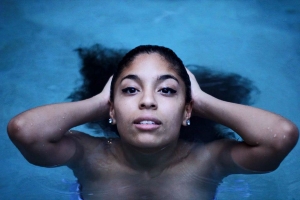 Image: Polly Irungu, from the Black Joy Series
| Date | Day | Time | Location |
| --- | --- | --- | --- |
| 03/18/2022 | Friday | 10 AM to 12 N | Online Zoom Classroom |
| 03/25/2022 | Friday | 10 AM to 12 N | Online Zoom Classroom |
| 04/01/2022 | Friday | 10 AM to 12 N | Online Zoom Classroom |