Looking at the Land: Discovering the New Topography of Landscape Photography
Course Code: 22WCELA210
Dates: March 3-31, 2022
Meets: Th from 6:30 PM to 9:30 PM ET
Location: ICP (84 Ludlow Street)
Winter Tuition: $520
How does one choose to define something as vast and varied as a landscape within a single image? Landscape photography began to take shape early on in the history of the photographic medium, and has been evolving ever since. In this course, students delve into the history of landscape photography, from the early masters (Eadweard Muybridge and Bernice Abbott) to contemporary photographers, such as Edward Burtynsky and Scarlett Hooft Graafland. Emphasis will be placed on the transition points within this long tradition as well as the ideas that drove them. Guest lecturers will share their work and speak about how they are exploring new concepts in landscape photography. With film or digital cameras, students will develop a body of work over the duration of the class that investigates ground and form, aesthetics, and the divide between culture and nature. Students will be encouraged to be highly experimental with their projects, whether documentary or conceptual, and to explore alternative processes, cameraless photography, performance, interventions, and the creation of manufactured environments. Technical aspects of landscape photography, ranging from camera choice to lighting, will be discussed at length while on field trips within the five boroughs. Students will be asked to show their final project in a group critique.
Course Level / Prerequisite: Intermediate: You are familiar with a camera, whether film or digital. You understand aperture, shutter speed, exposure, white balance, histograms, and how to control focus. You are comfortable editing and processing your images. You may want to learn how to utilize your camera in a more thoughtful and articulate way, or learn more about lighting or how to utilize theoretical concepts in relation to your portfolio of work.
In accordance with ICP's COVID-19 Safety Guidelines and Policies, all Continuing Education students are required to be fully vaccinated in order to attend in-person courses. This includes courses taking place at the ICP School location (79 Essex Street) as well as offsite locations. Students will be required to provide proof of their vaccination status during the registration process, unless an exemption has been granted. ICP strongly recommends that masks are worn while in class, and requires masks to be worn while in other public areas of ICP, to protect the health and safety of all employees, students, and visitors.
Courses are subject to minimum enrollment. In order to comply with ICP's COVID-19 Safety Guidelines and Policies, registration for this course will close two days prior to the start date of the course.
Students attending in-person courses will be required to complete ICP's online Daily Health Screening prior to entering the ICP school.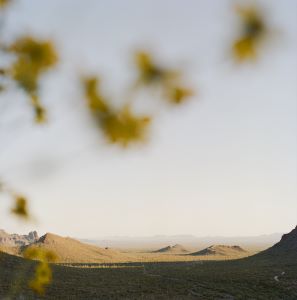 Image: Daniel Kukla
Fee Breakdown
| Category | Description | Amount |
| --- | --- | --- |
| Course Fee (Basic) | Winter Tuition | $ 480.00 |
| Mandatory Fee | Material Fee | $ 40.00 |
| Date | Day | Time | Location |
| --- | --- | --- | --- |
| 03/03/2022 | Thursday | 6:30 PM to 9:30 PM | ICP (84 Ludlow Street) |
| 03/10/2022 | Thursday | 6:30 PM to 9:30 PM | ICP (84 Ludlow Street) |
| 03/17/2022 | Thursday | 6:30 PM to 9:30 PM | ICP (84 Ludlow Street) |
| 03/24/2022 | Thursday | 6:30 PM to 9:30 PM | ICP (84 Ludlow Street) |
| 03/31/2022 | Thursday | 6:30 PM to 9:30 PM | ICP (84 Ludlow Street) |
For the first day of class students should bring the following: 1) Small selection of your own work to present to the class 2) A couple images from 2 artists or photographers that inspire you *prints or digital images are ok