The Portrait: Establishing Intimacy and Rapport
Course Code: 22SCELI220
Dates: June 25-26, 2022
Meets: Sa and Su from 10:00 AM to 5:00 PM ET
Location: ICP (84 Ludlow Street)
Spring Tuition: $500
The best portraits capture that magic moment in which the essence of character is revealed. Portrait photographers need good people skills in order to create a sense of intimacy and establish rapport with their subjects. In this course, students learn to balance social and technical skills so that they can engage with their subjects in a meaningful way and create compelling portraits. Demonstrations, using both professional and nonprofessional models, explore how various lighting techniques can achieve different psychological effects.
Course Level / Prerequisite: Intermediate: You are familiar with a camera, whether film or digital. You understand aperture, shutter speed, exposure, white balance, histograms, and how to control focus. You are comfortable editing and processing your images. You may want to learn how to utilize your camera in a more thoughtful and articulate way, or learn more about lighting or how to utilize theoretical concepts in relation to your portfolio of work.
For in-person courses:
In accordance with ICP's COVID-19 Safety Guidelines and Policies, all Continuing Education students are required to be fully vaccinated and to have received the most recently available booster shots in order to attend onsite courses. This includes courses taking place at the ICP School location (79 Essex Street - entrance at 84 Ludlow Street) as well as offsite locations. Students will be required to provide proof of their vaccination status during the registration process, unless an exemption has been granted. ICP requires masks to be worn while in class, and while in other public areas of ICP, to protect the health and safety of all employees, students, and visitors. We encourage students, faculty, and staff to wear a KN95 and/or KF94 mask at ICP.
Courses are subject to minimum enrollment. In order to comply with ICP's COVID-19 Safety Guidelines and Policies, registration for this course will close two days prior to the start date of the course.
Students attending in-person courses will be required to complete ICP's online Daily Health Screening prior to entering the ICP school.
For online courses only: Courses are subject to minimum enrollment. Please register early, within five days of the start-date, to reduce the likelihood of course cancellation and to ensure you receive all course-related materials in time to prepare for class.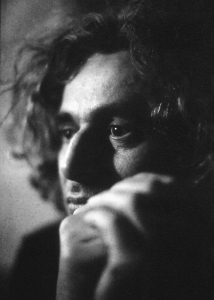 Image: Janusz Kawa
Fee Breakdown
| Category | Description | Amount |
| --- | --- | --- |
| Course Fee (Basic) | Spring Tuition | $ 465.00 |
| Mandatory Fee | Material Fee | $ 35.00 |
| Date | Day | Time | Location |
| --- | --- | --- | --- |
| 06/25/2022 | Saturday | 10 AM to 5 PM | ICP (84 Ludlow Street) |
| 06/26/2022 | Sunday | 10 AM to 5 PM | ICP (84 Ludlow Street) |
For the first day of the class you will need to bring samples of your work - 8 to12 prints, your camera (any format) and your light meter if you own one. Please make sure you have enough shooting storage space on your cards.