Fine Silver Printing Workshop: From Negative to Print
Course Code: 22MCEFB103
Dates: August 6-7, 2022
Meets: Sa and Su from 10:00 AM to 5:00 PM ET
Location: ICP (84 Ludlow Street)
Course Tuition: $495
The goal of this two-day workshop is to give students the tools and techniques necessary to gain exacting control over their black-and-white negatives and prints. The workshop will begin by introducing participants to a variety of negative-exposure and development methods, including the Zone System. The workshop can accommodate each student's style of working and subject matter. We will demonstrate and explore various film and developer combinations, including proper film selection for the subject, and how to determine and control subject contrast through exposure and development manipulation. Students will be introduced to various methods of how to deal with and correct "problem" negatives in the darkroom through the use of post-exposure techniques. We also will discuss negative archiving and storage. Upon completing this workshop, each student will leave with not only an in-depth understanding of the available technical tools, but also a much deeper knowledge of how to communicate their unique vision through the medium of black-and-white photography.
Course Level / Prerequisite: Intermediate: You are familiar with a camera, whether film or digital. You understand aperture, shutter speed, exposure, white balance, histograms, and how to control focus. You are comfortable editing and processing your images. You may want to learn how to utilize your camera in a more thoughtful and articulate way, or learn more about lighting or how to utilize theoretical concepts in relation to your portfolio of work.
In accordance with ICP's COVID-19 Safety Guidelines and Policies, all Continuing Education students are required to be fully vaccinated and to have received the most recently available booster shots in order to attend onsite courses. This includes courses taking place at the ICP School location (79 Essex Street - entrance at 84 Ludlow Street) as well as offsite locations. Students will be required to provide proof of their vaccination status during the registration process, unless an exemption has been granted. ICP requires masks to be worn while in class, and while in other public areas of ICP, to protect the health and safety of all employees, students, and visitors. We encourage students, faculty, and staff to wear a KN95 and/or KF94 mask at ICP. These policies are subject to change at anytime.
Courses are subject to minimum enrollment. In order to comply with ICP's COVID-19 Safety Guidelines and Policies, registration for this course will close two days prior to the start date of the course.
Students attending in-person courses will be required to complete ICP's online Daily Health Screening prior to entering the ICP school.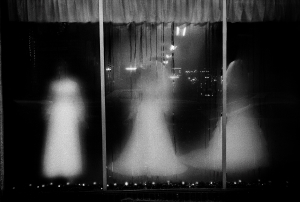 Image: Jim Megargee, from the Phoenixville, PA series, 1970-74
Fee Breakdown
| Category | Description | Amount |
| --- | --- | --- |
| Course Fee (Basic) | Course Tuition | $ 465.00 |
| Mandatory Fee | Material Fee | $ 30.00 |
| Date | Day | Time | Location |
| --- | --- | --- | --- |
| 08/06/2022 | Saturday | 10 AM to 5 PM | ICP (84 Ludlow Street) |
| 08/07/2022 | Sunday | 10 AM to 5 PM | ICP (84 Ludlow Street) |
For your first class you should bring with you: a camera, three rolls of a film of your choice, a notebook, and a white towel. If you have the following, please bring these as well: a tripod, a gray card, a hand held light meter, a recording device (there is going to be a great deal of information put out), and a selection of negatives and prints that you have made.