Photography II in Black and White
Course Code: 22MCEFB100
Dates: July 25-29, 2022
Meets: M, Tu, W, Th and F from 10:00 AM to 5:00 PM ET
Location: ICP (84 Ludlow Street)
Course Tuition: $955
In this intermediate course, which emphasizes the relationship between exposure, film development, and the finished print, students refine their technical and aesthetic skills in black-and-white photography. With approximately two-thirds of class time devoted to hands-on darkroom printing, students enhance darkroom skills, experiment with toners, explore different photographic papers and chemistry, and more. Assignments and critiques foster the development of both skills and style. Students are encouraged to develop film and do additional work outside of class.
Course Level / Prerequisite: Intermediate: You are familiar with a camera, whether film or digital. You understand aperture, shutter speed, exposure, white balance, histograms, and how to control focus. You are comfortable editing and processing your images. You may want to learn how to utilize your camera in a more thoughtful and articulate way, or learn more about lighting or how to utilize theoretical concepts in relation to your portfolio of work.
In accordance with ICP's COVID-19 Safety Guidelines and Policies, all Continuing Education students are required to be fully vaccinated and to have received the most recently available booster shots in order to attend onsite courses. This includes courses taking place at the ICP School location (79 Essex Street - entrance at 84 Ludlow Street) as well as offsite locations. Students will be required to provide proof of their vaccination status during the registration process, unless an exemption has been granted. ICP requires masks to be worn while in class, and while in other public areas of ICP, to protect the health and safety of all employees, students, and visitors. We encourage students, faculty, and staff to wear a KN95 and/or KF94 mask at ICP. These policies are subject to change at anytime.
Courses are subject to minimum enrollment. In order to comply with ICP's COVID-19 Safety Guidelines and Policies, registration for this course will close two days prior to the start date of the course.
Students attending in-person courses will be required to complete ICP's online Daily Health Screening prior to entering the ICP school.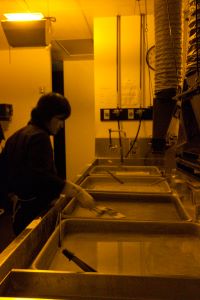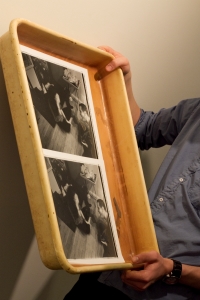 Fee Breakdown
| Category | Description | Amount |
| --- | --- | --- |
| Course Fee (Basic) | Course Tuition | $ 895.00 |
| Mandatory Fee | Material Fee | $ 60.00 |
| Date | Day | Time | Location |
| --- | --- | --- | --- |
| 07/25/2022 | Monday | 10 AM to 5 PM | ICP (84 Ludlow Street) |
| 07/26/2022 | Tuesday | 10 AM to 5 PM | ICP (84 Ludlow Street) |
| 07/27/2022 | Wednesday | 10 AM to 5 PM | ICP (84 Ludlow Street) |
| 07/28/2022 | Thursday | 10 AM to 5 PM | ICP (84 Ludlow Street) |
| 07/29/2022 | Friday | 10 AM to 5 PM | ICP (84 Ludlow Street) |
Students should bring a camera, one roll of black-and-white film, and a notebook or recording device. A necessary materials list will be given out at the first class.