ICP Mentorship with Amy Touchette
Course Code: 22FCEME017
Dates: August 31 - December 21, 2022
Location: Online Zoom Classroom
Course Tuition: $3,650
There are 3 openings remaining at this time.
Fall Term Mentorship: August 31 - December 21, 2022
Fall Registration Deadline: August 24, 2022
Students receive individualized attention and guidance about their creative and artistic photographic practice through ten hours of one-on-one meeting time with an ICP mentor.
Students register for mentorship hours, and then meet their mentor online to review their current portfolio; mentors assess student's current photographic strengths, identify growth opportunities, and help students to choose Continuing Education (CE) courses which will help them to become stronger visual storytellers.
Subsequent meetings, which will be set-up between the student and the mentor throughout the term, include goal setting and feedback about current student work and projects. Upon conclusion of the mentorship hours, students will have gained an increased awareness about their own photographic and artistic practice, set goals for future personal and technical growth, and will benefit from the career expertise of their mentor.
Amy Touchette is a photographer based in Brooklyn, who specializes in street portraits. Trained at the International Center of Photography, her photographs are exhibited and published internationally, most recently at the National Portrait Gallery in London, England, and in Women Street Photographers (Prestel, 2021). Touchette's second monograph, Personal Ties: Bed-Stuy, Brooklyn, was published in December 2021 by Schilt Publishing (Amsterdam) and garnered a Critical Mass 2021 Top 50. Photographs from the book exhibit through the end of the year in Photoville's "The Brooklyn Connection" curated by Jamel Shabazz. Her first monograph, Shoot the Arrow: A Portrait of The World Famous *BOB*, was published by Un-Gyve Press (Boston, 2013). She's represented by ClampArt in NYC and Little Big Galerie in Paris, France.
For more information, please see Amy Touchette's website.
Tuition: $3650. Tuition is non-refundable and includes 10-hours of mentorship and a free CE course of your choice from the Fall term schedule. Students must register for the course within the Fall term; registration is not transferable to any other term.
ICP members at the Focus, Aperture, Photographer's Circle, Visionary Circle, and Director's Circle levels are eligible to receive a $600 discount! Contact [email protected] to learn more.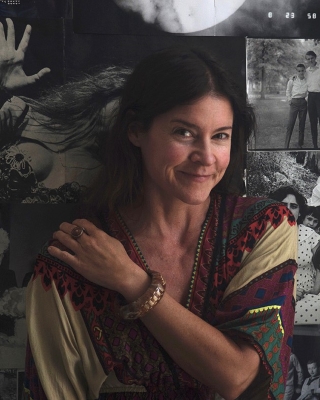 Amy Touchette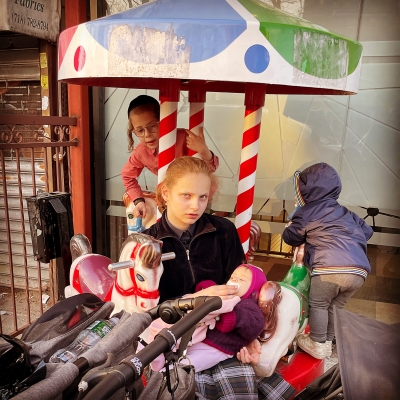 Image: Amy Touchette, Lee Avenue, South Williamsburg, Brooklyn, from "Street Dailies," 2021
| | |
| --- | --- |
| Fee: | $3,650.00 |
| Hours: | 10.00 |