Portraiture Techniques with Minimal Lighting
Course Code: 22FCELI133
Dates: September 10-19, 2022
Meets: Sa, Su from 10:00 AM to 5:00 PM and M from 6:30 PM to 9:30 ET
Location: In-Person and Online Zoom
Course Tuition: $500
Everyday we are inundated with images. They're all consuming and impact every aspect of our lives. In this class students learn about image culture and using appropriation as a technique to respond to images and create work that ranges from the personal to the universal. Students learn how to rephotograph existing source material, including found images, family photo albums, printed ephemera, and magazines, to create new narratives. The class culminates with a group critique of a completed series of images.
Course Level / Prerequisite: Intermediate: You are familiar with a camera, whether film or digital. You understand aperture, shutter speed, exposure, white balance, histograms, and how to control focus. You are comfortable editing and processing your images. You may want to learn how to utilize your camera in a more thoughtful and articulate way, or learn more about lighting or how to utilize theoretical concepts in relation to your portfolio of work.
Courses are subject to minimum enrollment. In order to comply with ICP's COVID-19 Safety Guidelines and Policies, registration for this course will close two days prior to the start date of the course.
Please be sure to read and understand ICP's COVID-19 Policies before registering for in-person courses. Students attending in-person courses will be required to complete ICP's online Daily Health Screening, sent daily by email, prior to entering the ICP school.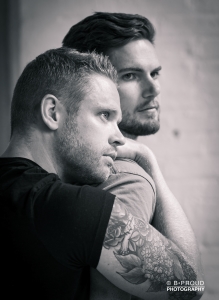 Image: B. Proud
In-Person and Online Zoom
| Date | Day | Time | Location |
| --- | --- | --- | --- |
| 09/10/2022 | Saturday | 10 AM to 5 PM | ICP (84 Ludlow Street) |
| 09/11/2022 | Sunday | 10 AM to 5 PM | ICP (84 Ludlow Street) |
| 09/19/2022 | Monday | 6:30 PM to 9:30 PM | Online Zoom Classroom |
Students should arrive to the first class ready to introduce themselves by presenting examples of their own work, particularly portraits but any work is welcome. A minimum of ten images is recommended; maximum of twenty. There will be opportunity to discuss techniques and methods to change or improve lighting, capture techniques or processing. Students may also share portraits made by other photographers and present questions about how to achieve certain looks or techniques.