Fashion: The Inside Story
Course Code: 22FCELI123
Dates: December 3-11, 2022
Meets: Sa and Su from 10:00 AM to 5:00 PM ET
Location: ICP (84 Ludlow Street)
Course Tuition: $500
In this course, students develop a personal and practical approach to fashion photography, acquiring the fundamental skills needed to produce compelling photographs and learning how to use the basic tools and techniques within a professional photo studio setting. Participants are challenged to conceptualize, communicate, and create a unique portfolio of images in association with models, professional makeup artists, and hair stylists. Students gain insight into posing and relating to the model, examining various qualities and temperatures of light, and more.
Course Level / Prerequisite: Intermediate: You are familiar with a camera, whether film or digital. You understand aperture, shutter speed, exposure, white balance, histograms, and how to control focus. You are comfortable editing and processing your images. You may want to learn how to utilize your camera in a more thoughtful and articulate way, or learn more about lighting or how to utilize theoretical concepts in relation to your portfolio of work.
Courses are subject to minimum enrollment. In order to comply with ICP's COVID-19 Safety Guidelines and Policies, registration for this course will close two days prior to the start date of the course.
Please be sure to read and understand ICP's COVID-19 Policies before registering for in-person courses. Students attending in-person courses will be required to complete ICP's online Daily Health Screening, sent daily by email, prior to entering the ICP school.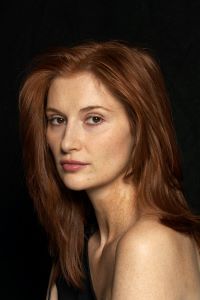 Image: Janusz Kawa
Fee Breakdown
| Category | Description | Amount |
| --- | --- | --- |
| Course Fee (Basic) | Course Tuition | $ 465.00 |
| Mandatory Fee | Material Fee | $ 35.00 |
| Date | Day | Time | Location |
| --- | --- | --- | --- |
| 12/03/2022 | Saturday | 10 AM to 5 PM | ICP (84 Ludlow Street) |
| 12/04/2022 | Sunday | 10 AM to 5 PM | ICP (84 Ludlow Street) |
| 12/10/2022 | Saturday | 10 AM to 5 PM | ICP (84 Ludlow Street) |
| 12/11/2022 | Sunday | 10 AM to 5 PM | ICP (84 Ludlow Street) |
For the first day of class you will need to bring your camera (any format), and few memory cards. It's a good idea to bring all the lenses you own. If you own a light meter that is able to measure both ambient light and flash, please bring it along. Also bring samples of your personal work, they don't have to be fashion related, if this is the first time you are being introduced to fashion photography.