Abstract Photography: Obscuring the Familiar
Course Code: 21SCEPV0066
Dates: June 1-22, 2021
Meets: Tu from 6:00 PM to 8:00 PM EST
Location: Online Zoom Classroom
Spring Tuition: $355
Abstract photographs exist all around us, as shifting light throughout the day alters our perception of structures, shadows, and forms. This workshop provides an overview of abstraction throughout photo history, which serves as inspiration for our own abstract photographs. We cover street-photography pioneers such as Ray Metzker and Aaron Siskind, as well as contemporary photographers, including Uta Barth, Hiroshi Sugimoto, and Meghann Riepenhoff. Students are challenged to obscure the familiar using natural and artificial light to create mysterious, abstract compositions.
Prerequisite: Open to All Skill Levels: Students ranging from beginner to experienced will be successful in classes.
Note: Students should have access to photo editiing software. Knowledge of Photoshop is recommeded, but, not required.
Courses are subject to minimum enrollment. Please register early, within five days of the start-date, to reduce the likelihood of course cancellation and to ensure you receive all course-related materials in time to prepare for class.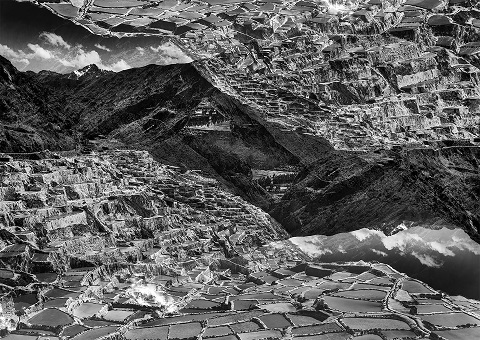 Image: Lindsay Sparagana, Las Salineras De Maras
| Date | Day | Time | Location |
| --- | --- | --- | --- |
| 06/01/2021 | Tuesday | 6 PM to 8 PM | Online Zoom Classroom |
| 06/08/2021 | Tuesday | 6 PM to 8 PM | Online Zoom Classroom |
| 06/15/2021 | Tuesday | 6 PM to 8 PM | Online Zoom Classroom |
| 06/22/2021 | Tuesday | 6 PM to 8 PM | Online Zoom Classroom |