Reimagining the New York Waterfront
Course Code: 21MCENY111
Dates: July 9 - August 13, 2021
Meets: F from 10:00 AM to 1:00 PM ET
Location: In-Person and Online Zoom
Summer Tuition: $580
New York is surrounded by water: harbors, marshes, rivers, and streams. In recent years, much of the city's waterfront has become accessible and exciting. This field class travels to some these waterfront areas, both developed and less refined. Students have the opportunity to photograph everything from aging infrastructure to migrating birds; from grand vistas to intimate byways; from the Bronx River to Jamaica Bay. As we explore landscape and light, this is a great opportunity to see New York's edges, where the built environment meets the natural world. This small class meets in the field, with COVID-19 precautions in place, to examine and photograph some of New York's myriad waterfront locations.
The class meets for six sessions, which includes four destinations and two virtual critique classes, in which students show and discuss their projects and ideas using Zoom and Adobe Lightroom.This course is limited to 8 students.
Prerequisite: Intermediate: You are familiar with a camera, whether film or digital. You understand aperture, shutter speed, exposure, white balance, histograms, and how to control focus. You are comfortable editing and processing your images. You may want to learn how to utilize your camera in a more thoughtful and articulate way, or learn more about lighting or how to utilize theoretical concepts in relation to your portfolio of work.
Note: It is recommended that students have Adobe Lightroom. All camera formats welcome. Sessions 3 an 6 will meet online; field trips will take place during sessions 1, 2, 4, and 5. The instructor will provide the students with the Zoom link for the online portion of class.
Courses are subject to minimum enrollment. Please register early, within five days of the start-date, to reduce the likelihood of course cancellation and to ensure you receive all course-related materials in time to prepare for class.
COVID-19 Safety Guidelines and Policies:
We are working to keep you safe and healthy, but we cannot guarantee you won't be exposed to COVID-19 by visiting ICP or participating in this Continuing Education workshop. By joining this class, you assume the risk of such exposure.
Not Feeling Well? Stay Home
Please do not visit ICP if you have a fever or any COVID-19 symptoms, have tested positive for COVID-19 within the past 14 days, or have had close contact with anyone who is confirmed or is suspected of having COVID-19. New York State COVID-19 Travel Advisory requires visitors from certain states to quarantine for 14 days. If you are traveling to New York City from any these states, visitors are required to complete the online Travel Health Form.
Wear a Mask
ICP faculty, volunteers and students are required to wear a mask or face covering at all times. Those who do not comply will be asked to leave.Maintain Social DistanceWe hope you enjoy our this class, but please stay at least 6 ft. (about two arm lengths) away from others.
Follow Directions
Please adhere to any verbal communications given by ICP faculty or volunteers.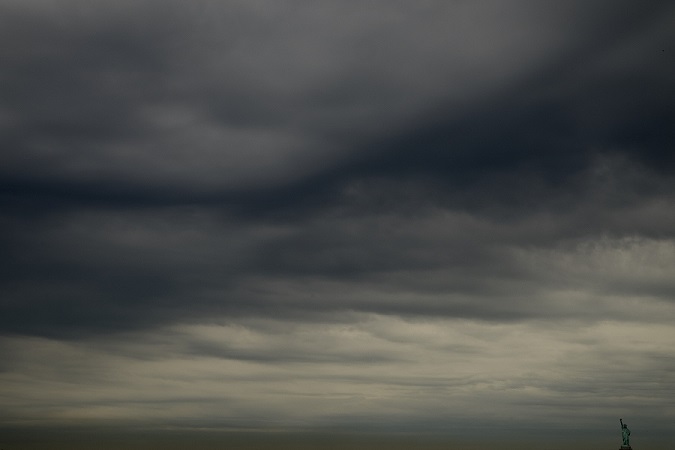 Image: Kristin Holcomb
In-Person and Online Zoom
| Date | Day | Time | Location |
| --- | --- | --- | --- |
| 07/09/2021 | Friday | 10 AM to 1 PM | In-Person and Online Zoom |
| 07/16/2021 | Friday | 10 AM to 1 PM | In-Person and Online Zoom |
| 07/23/2021 | Friday | 10 AM to 1 PM | In-Person and Online Zoom |
| 07/30/2021 | Friday | 10 AM to 1 PM | In-Person and Online Zoom |
| 08/06/2021 | Friday | 10 AM to 1 PM | In-Person and Online Zoom |
| 08/13/2021 | Friday | 10 AM to 1 PM | In-Person and Online Zoom |
On the first day of class we will meet in the field at our first location. Directions will be provided by the instructor. Please bring your camera and dress for the weather, we go rain or shine.