Photoshop II: Selections and Layer Masking
Course Code: 21MCEPS109
Dates: September 9 - October 7, 2021
Meets: Th from 10:00 AM to 1:00 PM ET
Location: Online Zoom Classroom
Summer Tuition: $615
Students interested in crafting images that better reflect their personal vision need to understand how to make precise selective edits to their images. Selection tools and methods are a start but translating those techniques for Layer masks is necessary for refined image editing, especially for fine art printing.
Basic tools will be reviewed and instruction will move to converting those temporary selection outlines to successful layer masking especially for Adjustment Layers. Students will explore selection/masking processes for retouching, compositing, and using a variety of filters on pixel Layers.
This course is intended to give students confidence in how to make Selections and to better manage the power of Layer Masking.
Prerequisite: Intermediate - You are familiar with the use of Photoshop. You have an understanding of working with layers, camera raw conversion and color and tonal adjustments. You may be interested in developing your skill set with local adjustments, blending modes and more advanced tonal and color adjustment techniques.
Courses are subject to minimum enrollment. Please register early, within five days of the start-date, to reduce the likelihood of course cancellation and to ensure you receive all course-related materials in time to prepare for class.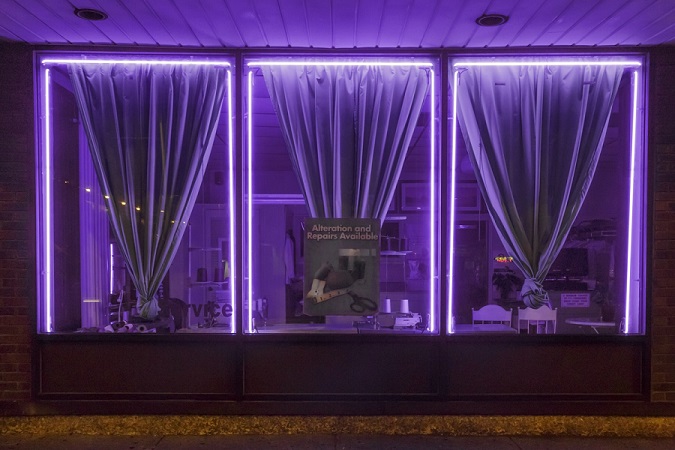 Image: Kathleen Anderson
| Date | Day | Time | Location |
| --- | --- | --- | --- |
| 09/09/2021 | Thursday | 10 AM to 1 PM | Online Zoom Classroom |
| 09/16/2021 | Thursday | 10 AM to 1 PM | Online Zoom Classroom |
| 09/23/2021 | Thursday | 10 AM to 1 PM | Online Zoom Classroom |
| 09/30/2021 | Thursday | 10 AM to 1 PM | Online Zoom Classroom |
| 10/07/2021 | Thursday | 10 AM to 1 PM | Online Zoom Classroom |