Mastering a Simplified Workflow Using Adobe Lightroom
Course Code: 21MCELR004
Dates: July 19-21, 2021
Meets: M, Tu and W from 6:00 PM to 8:30 PM ET
Summer Tuition: $410
Lightroom has become a popular image-editing and processing program, but it can still be daunting at first. You can accomplish so much in Lightroom, from ratings and color correcting to retouching and printing-techniques that allow you to streamline your workflow considerably. This online course demonstrates how to speed up and maintain a steady workflow through organizing, importing, manipulating, and exporting your images.

Note: Students will need to have Adobe Lightroom for this course.
Prerequisite: Open to All Skill Levels: Students ranging from beginner to experienced will be successful in classes.

Courses are subject to minimum enrollment. Please register early, within five days of the start-date, to reduce the likelihood of course cancellation and to ensure you receive all course-related materials in time to prepare for class.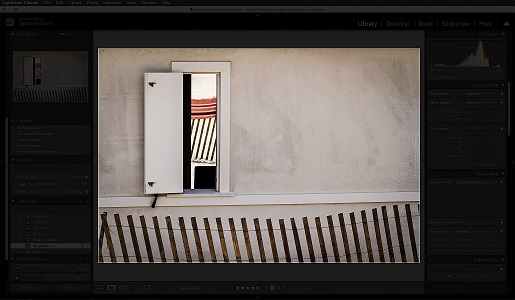 Image: Lavonne Hall
| Date | Day | Time | Location |
| --- | --- | --- | --- |
| 07/19/2021 | Monday | 6 PM to 8:30 PM | Online Zoom Classroom |
| 07/20/2021 | Tuesday | 6 PM to 8:30 PM | Online Zoom Classroom |
| 07/21/2021 | Wednesday | 6 PM to 8:30 PM | Online Zoom Classroom |