The Art of Seeing: Becoming a Photographer (Online)
Course Code: 24SCEPV001VA
Dates: January 13, 2024
Meets: Sa from 11:00 AM to 12:30 PM ET
Location: Online Zoom Classroom
Course Tuition: $40
Photography is about more than cameras, lenses, apps, and technical jargon. Part observation, part discipline, part timing, and part luck, photography is the art of documenting one's unique visual perspective. It is, in a word, the art of seeing.
This online course introduces beginner photographers to the exciting possibilities of a photographic practice. Students learn how to overcome challenges and begin to create powerful, personal images. They also explore their creative potential and develop an understanding of how to identify which camera is best suited for a particular photographic genre, be inspired about making and editing work, and, gain the tools and confidence to develop a disciplined process and explore one's creative potential.
Course Level / Prerequisite: Open to all skill levels. Students ranging from beginner to experienced will be successful in classes that are Open to All Skill Levels.
Courses are subject to minimum enrollment. Please register early, within five days of the start-date, to reduce the likelihood of course cancellation and to ensure you receive all course-related materials in time to prepare for class.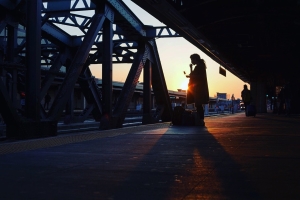 Image: Clint Weldon
Students should come prepared with an open mind and any questions they have about photography. A working knowledge of cameras and basic photographic principles is helpful but not necessary.