The Fashion Portrait: From Street Style to Haute Couture
Course Code: 22WCEPO200
Dates: January 27 - March 24, 2022
Meets: Th from 6:10 PM to 9:30 PM ET
Location: ICP (84 Ludlow Street)
Winter Tuition: $965
Throughout the history of photography, portraitists have looked to fashion for inspiration, and fashion has turned to the camera for edification. Both disciplines begin with an idea about how to represent the model in space.
Elements of wardrobe, makeup, attitude, and personal style add dimensions to an image that are both coded and revealed. In this class, students explore the nexus of fashion and portraiture by examining our inspiration as photographers and our desires as viewers. The class will include weekly lighting workshops, slide presentations on the history of fashion photography, and student critiques- with particular attention to decisions made regarding lighting, art direction, and narrative themes.
Prerequisite: Photography II or portfolio review
Course Level / Prerequisite: Intermediate: You are familiar with a camera, whether film or digital. You understand aperture, shutter speed, exposure, white balance, histograms, and how to control focus. You are comfortable editing and processing your images. You may want to learn how to utilize your camera in a more thoughtful and articulate way, or learn more about lighting or how to utilize theoretical concepts in relation to your portfolio of work.
In accordance with ICP's COVID-19 Safety Guidelines and Policies, all Continuing Education students are required to be fully vaccinated in order to attend in-person courses. This includes courses taking place at the ICP School location (79 Essex Street) as well as offsite locations. Students will be required to provide proof of their vaccination status during the registration process, unless an exemption has been granted. ICP strongly recommends that masks are worn while in class or in other public areas of ICP to protect the health and safety of all employees, students, and visitors.
Courses are subject to minimum enrollment. In order to comply with ICP's COVID-19 Safety Guidelines and Policies, registration for this course will close two days prior to the start date of the course.
Students attending in-person courses will be required to complete ICP's online Daily Health Screening prior to entering the ICP school.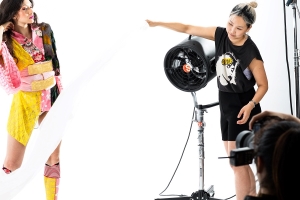 Image: Alice O'Malley
Fee Breakdown
| Category | Description | Amount |
| --- | --- | --- |
| Course Fee (Basic) | Winter Tuition | $ 895.00 |
| Mandatory Fee | Material Fee | $ 70.00 |
| Date | Day | Time | Location |
| --- | --- | --- | --- |
| 01/27/2022 | Thursday | 6:10 PM to 9:30 PM | ICP (84 Ludlow Street) |
| 02/03/2022 | Thursday | 6:10 PM to 9:30 PM | ICP (84 Ludlow Street) |
| 02/10/2022 | Thursday | 6:10 PM to 9:30 PM | ICP (84 Ludlow Street) |
| 02/17/2022 | Thursday | 6:10 PM to 9:30 PM | ICP (84 Ludlow Street) |
| 02/24/2022 | Thursday | 6:10 PM to 9:30 PM | ICP (84 Ludlow Street) |
| 03/03/2022 | Thursday | 6:10 PM to 9:30 PM | ICP (84 Ludlow Street) |
| 03/10/2022 | Thursday | 6:10 PM to 9:30 PM | ICP (84 Ludlow Street) |
| 03/17/2022 | Thursday | 6:10 PM to 9:30 PM | ICP (84 Ludlow Street) |
| 03/24/2022 | Thursday | 6:10 PM to 9:30 PM | ICP (84 Ludlow Street) |
For the first class:
- bring a self-portrait that tells us something we might not know about you,
- find 2 fashion images that inspire you, including your own, and
- watch the Nick Knight video and prepare to discuss: https://www.youtube.com/watch?v=bshUWJGdQZU