Creative Still Life Photography: Lighting in Layers
Course Code: 22JCELI227
Dates: January 8-9, 2022
Meets: Sa and Su from 10:00 AM to 5:00 PM ET
Location: ICP (84 Ludlow Street)
Winter Tuition: $500
Learn to assemble, light, and shoot table-top still life images with an assortment of interesting objects—learn to think outside the lightbox to create stunning works of art. This course guides students in an adventure in lighting to creating uniquely artistic photographs using simple flashlights, studio flash, and special light painting techniques. Participants will cycle through several different setups designed to teach different lighting techniques. At the end of the shooting sessions there will be a demonstration on how to assemble multiple lighting exposures in Photoshop to create a blended effect that transcends the sum of its parts.
Course Level / Prerequisite: Intermediate: You are familiar with a camera, whether film or digital. You understand aperture, shutter speed, exposure, white balance, histograms, and how to control focus. You are comfortable editing and processing your images. You may want to learn how to utilize your camera in a more thoughtful and articulate way, or learn more about lighting or how to utilize theoretical concepts in relation to your portfolio of work.
In accordance with ICP's COVID-19 Safety Guidelines and Policies, all Continuing Education students are required to be fully vaccinated in order to attend in-person courses. This includes courses taking place at the ICP School location (79 Essex Street) as well as offsite locations. Students will be required to provide proof of their vaccination status during the registration process, unless an exemption has been granted. ICP strongly recommends that masks are worn while in class or in other public areas of ICP to protect the health and safety of all employees, students, and visitors.
Courses are subject to minimum enrollment. In order to comply with ICP's COVID-19 Safety Guidelines and Policies, registration for this course will close two days prior to the start date of the course.
Students attending in-person courses will be required to complete ICP's online Daily Health Screening prior to entering the ICP school.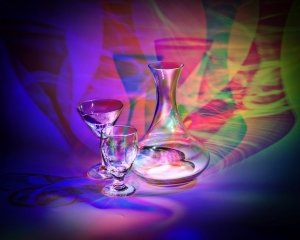 Image: Lee Varis
Fee Breakdown
| Category | Description | Amount |
| --- | --- | --- |
| Course Fee (Basic) | Winter Tuition | $ 465.00 |
| Mandatory Fee | Material Fee | $ 35.00 |
| Date | Day | Time | Location |
| --- | --- | --- | --- |
| 01/08/2022 | Saturday | 10 AM to 5 PM | ICP (84 Ludlow Street) |
| 01/09/2022 | Sunday | 10 AM to 5 PM | ICP (84 Ludlow Street) |
List of gear needed to participate: a camera that can operate in manual mode, a tripod, a small led flashlight (the cheaper, the better). Students will shoot together in groups, taking turns "lighting" the table-top setups. The goal is to get multiple exposures of a still life and be able to assemble the parts into a blended whole later on in Photoshop.