Widening the Lens
Course Code: 21MCEPV00017
Dates: July 28 - September 8, 2021
Meets: W from 11:00 AM to 1:00 PM ET
Location: Online Zoom Classroom
Summer Tuition: $390
By (re) addressing photography's multiple iterations through a feminist perspective: as an artistic medium, as social text, as a technological tool, and as a cultural practice, we aim to rewrite its history to better reflect the diverse range of practitioners who have been minimized or written out of its history. A wide range of photographic practices, from the medium's conception in the 19th century to the modern uses of images via social media, appropriation, and storytelling including VR technology will be discussed. Short readings on photography will be assigned. These pieces are readily available online and include writing by Sarah Lewis, bell hooks, Susan Sontag, Robert Adams, Teju Cole, Rebecca Solnit, and Hilton Als. Students will leave this course with increased language for photography, an expanded awareness of photographic strategies, and its undeniable hand in the history of our contemporary experience. One Guest Speaker will join for a class session.
Prerequisite: Open to All Skill Levels: Students ranging from beginner to experienced will be successful in classes.
Courses are subject to minimum enrollment. Please register early, within five days of the start-date, to reduce the likelihood of course cancellation and to ensure you receive all course-related materials in time to prepare for class.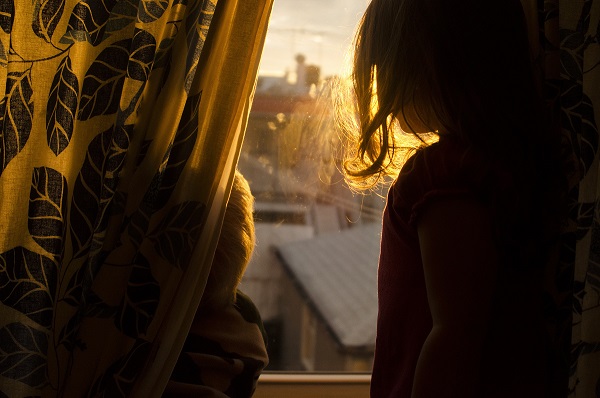 Image: Lesly Deschler Canossi
Fee Breakdown
| Category | Description | Amount |
| --- | --- | --- |
| Course Fee (Basic) | Summer Tuition | $ 370.00 |
| Mandatory Fee | Material Fee | $ 20.00 |
Lesly Deschler Canossi
Faculty Bio
Lesly lives in Beacon, New York. She is faculty at International Center of Photography (ICP), owner of Fiber Ink Studio, a pigment print and drum scan lab and co-creator of Women Picturing Revolution. She holds an MFA from Maryland Institute College of Art (MICA) has taught at the Lamar Dodd School of Art in Cortona, Italy, the Maryland Institute College of Art and the Harlem School of the Arts. She recently created and taught a course entitled Navigating the Domestic: Mother As Artist at ICP and co-created and taught the seminar Women Picturing Revolution: Focus on Africa and the African Diaspora at Columbia University's Institute for Research in African-American Studies. In 2014 her book Domestic Negotiations was published by with ICP edu and she continues to work on this series and believes this to be a lifelong pursuit as the role of mother, wife, and artist is not a fixed position. Most recently, her photographic work was exhibited at Foto DC and published in Secret Behavior Magazine and Landscape Stories. In November of 2016, she co-curated Women Picturing Revolution panel event at the International Center of Photography, New York.
| Date | Day | Time | Location |
| --- | --- | --- | --- |
| 07/28/2021 | Wednesday | 11 AM to 1 PM | Online Zoom Classroom |
| 08/04/2021 | Wednesday | 11 AM to 1 PM | Online Zoom Classroom |
| 08/18/2021 | Wednesday | 11 AM to 1 PM | Online Zoom Classroom |
| 08/25/2021 | Wednesday | 11 AM to 1 PM | Online Zoom Classroom |
| 09/01/2021 | Wednesday | 11 AM to 1 PM | Online Zoom Classroom |
| 09/08/2021 | Wednesday | 11 AM to 1 PM | Online Zoom Classroom |