Capturing the Mystery of Summer Evening
Course Code: 21MCENY102
Dates: July 12 - August 9, 2021
Meets: M from 6:00 PM to 9:00 PM ET
Summer Tuition: $440
Twilight and early evening are a mysterious time, when daylight gives way to moonlight and artificial lighting. In this on-line course, students will explore techniques of low-light photography and innovative ideas for composition as they photograph indoors and outdoors during these haunting transitional hours. Saville will guide discussions during which students will discuss their own work and that of photographers known for their low-light images. Students will then use what they have learned to create a memorable visual journal of summer evening.
Prerequisite: Intermediate: You are familiar with a camera, whether its film or digital. You have an understanding of aperture, shutter speed, white balance, and are comfortable editing and processing your images. You may want to learn how to utilize your camera in a more thoughtful and articulate way, or learn more about lighting, or theoretical concepts in relation to your portfolio of work.
Note: All camera formats are welcome.
Courses are subject to minimum enrollment. Please register early, within five days of the start-date, to reduce the likelihood of course cancellation and to ensure you receive all course-related materials in time to prepare for class.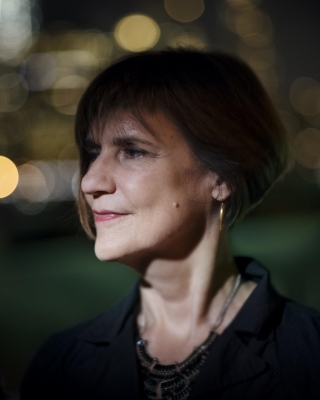 Image: Lynn Saville
Fee Breakdown
| Category | Description | Amount |
| --- | --- | --- |
| Course Fee (Basic) | Summer Tuition | $ 420.00 |
| Mandatory Fee | Material Fee | $ 20.00 |
| Date | Day | Time | Location |
| --- | --- | --- | --- |
| 07/12/2021 | Monday | 6 PM to 9 PM | Online Zoom Classroom |
| 07/19/2021 | Monday | 6 PM to 9 PM | Online Zoom Classroom |
| 07/26/2021 | Monday | 6 PM to 9 PM | Online Zoom Classroom |
| 08/02/2021 | Monday | 6 PM to 9 PM | Online Zoom Classroom |
| 08/09/2021 | Monday | 6 PM to 9 PM | Online Zoom Classroom |
For the first class, please be prepared to show a selection of 5 to 10 prints or jpegs. These can be photographs you take of different scenes at twilight, night or dawn. If you are photographing in low light for the first time, try photographing in places with different types of light sources - some natural and some artificial. Feel free to work inside your home or immediate environment. Please learn how to set your camera to manual settings so that you can have greatest mastery over controlling the exposure of the photograph. Please also have your camera and a tripod, if you have one, ready for the first class, so we can go over any questions you might have for settings. If you have a ""remote"" or cable release, it would be helpful to have that handy for the first class, too, A tripod is recommended, but not required.